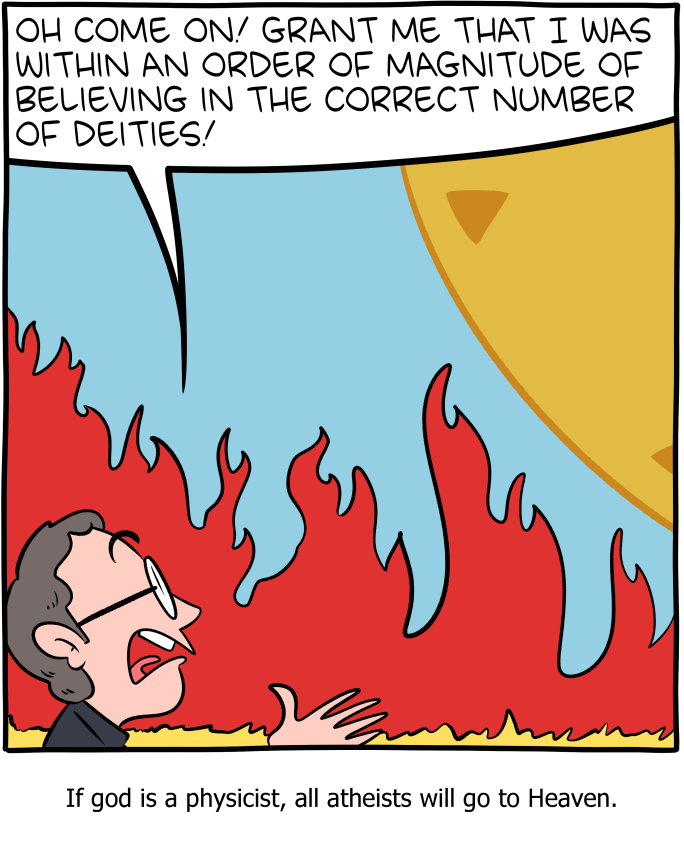 Click here to go see the bonus panel!
Hovertext:
I'm informed that technically an order of magnitude down would be 1/10th of a deity. But, if you just physics the number one more time, you arrive at exactly 0.
Today's News:
It's a double update day, thanks to early buyers!