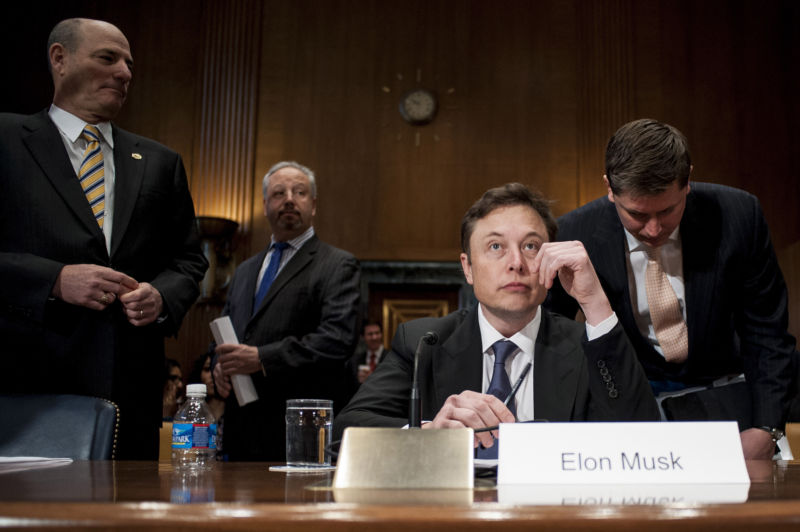 Elon Musk will deliver this year's most anticipated aerospace speech on Tuesday at the International Astronautical Conference in Mexico. The talk, "Making Humans a Multiplanetary Species," marks a singular moment for the man who has upended the global launch industry during the last five years and will now finally peel away some of the layers of his grand vision to colonize Mars—and possibly other places in the Solar System.
It was mooted in some aerospace circles that Musk might change the focus of his much-advertised speech at the IAC meeting after the loss of a Falcon 9 rocket earlier this month (the second), the cause of which remains unknown to the public. However, its central theme will remain how to address the challenges of creating a self-sustaining colony on Mars. Indeed, SpaceX recently added a livestream of the talk to its site, complete with a photo of Mars. Clearly, Musk and his company are pressing ahead with their Mars ambitions even as the very difficult, real-world work of assessing an Earth-bound rocket failure continues.
After the speech it seems likely that details about Musk's much-hyped architecture for Mars exploration—the big spacecraft known variously as the Mars Colonial Transporter or Interplanetary Transport System and rocket, the BFR—will capture the most attention. Everyone wants to see these vehicles, which undoubtedly will ooze magnificence. But at Ars we'll be watching for something much more prosaic, namely, who pays for all this?