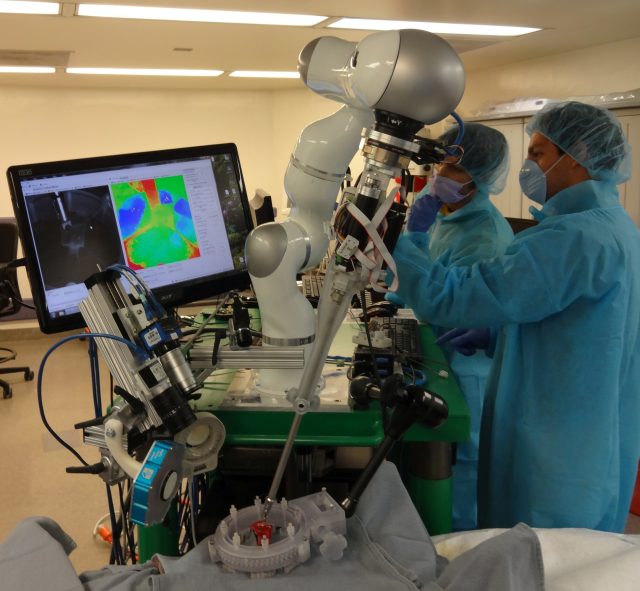 (credit: Axel Krieger])
Step aside, Ben Carson. The once lauded ability to perform delicate operations with gifted hands may soon be replaced with the consistent precision of an autonomous robot. And—bonus—robots don't get sleepy.
In a world's first, researchers report using an autonomous robot to perform surgical operations on soft tissue and in living pigs, where the adroit droid stitched up broken bowels. The researchers published the robotic reveal in the journal Science Translational Medicine, and they noted the new machinery surpassed the consistency and precision of expert surgeons, laparoscopy, and robot-assisted (non-autonomous robotic) surgery.
The authors, led by Peter Kim at Children's National Health System in Washington, DC, emphasized this feat is not intended to be a step toward completely replacing surgeons. Rather, they want the technology to provide new tools that help every operation go smoothly. "By having a tool like this and by making the procedures more intelligent, we can ensure better outcomes for patients," Kim said.