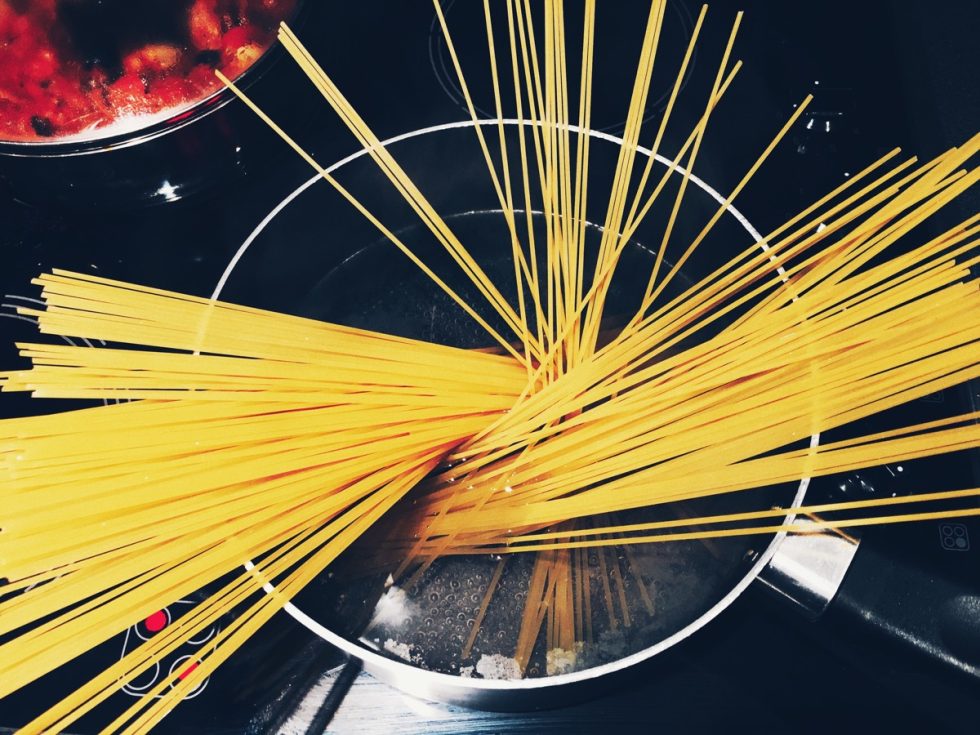 Pasta purists insist on plonking dry spaghetti into the boiling pot whole, but should you rebel against convention and try to break the strands in half, you'll probably end up with a mess of scattered pieces.
Now, two MIT mathematicians have figured out the trick to breaking spaghetti strands neatly in two: add a little twist as you bend. They outlined their findings in a new paper in the Proceedings of the National Academy of Sciences.
This isn't the first time scientists have been fascinated by the physics of breaking spaghetti. The ever-curious Richard Feynman famously spent hours in his kitchen one night in a failed attempt to successfully break spaghetti strands neatly in half. It should have worked, he reasoned, because the strand snaps when the curvature becomes too great, and once that happens, the energy release should reduce the curvature. The spaghetti should straighten out and not break any further. But no matter how hard he tried, the spaghetti would break in three or more pieces.