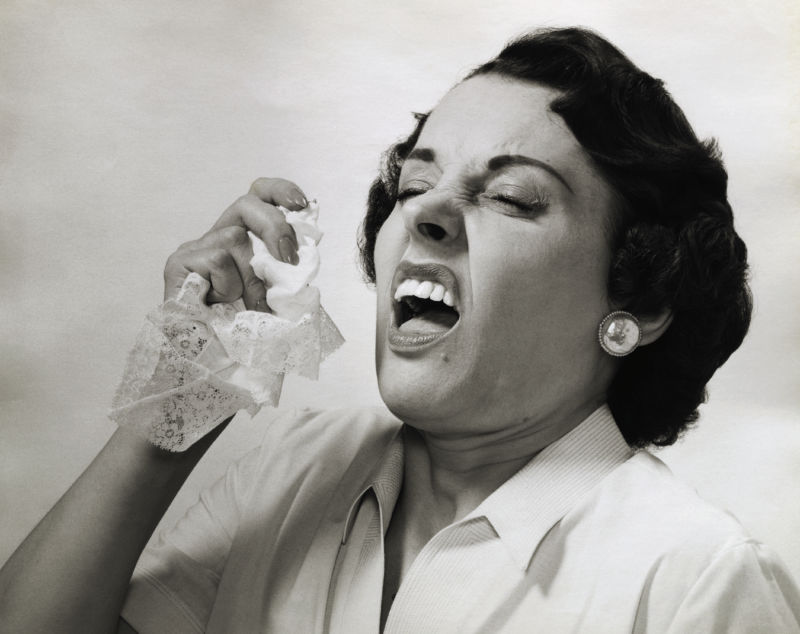 Ah… AHHH… Choose wisely when it comes to handling that impending sneeze. Holding one in can lead to some serious damage, British doctors report Monday in BMJ Case Reports.
In their rare-disease case report, they relay the tale of an otherwise healthy 34-year-old male who managed to tear a hole in the back of his throat trying to extinguish a snot explosion.
The man showed up in an emergency room with an alarming popping sensation and swelling in his throat. He was also in terrible pain and could barely talk. Subsequent X-rays and CT scans revealed that he had bubbles of air throughout his neck, including along his spine. The doctors also noted a crackling, grating sound coming from both sides of his throat down to his chest, which is a sign of gas trapped inside tissue.