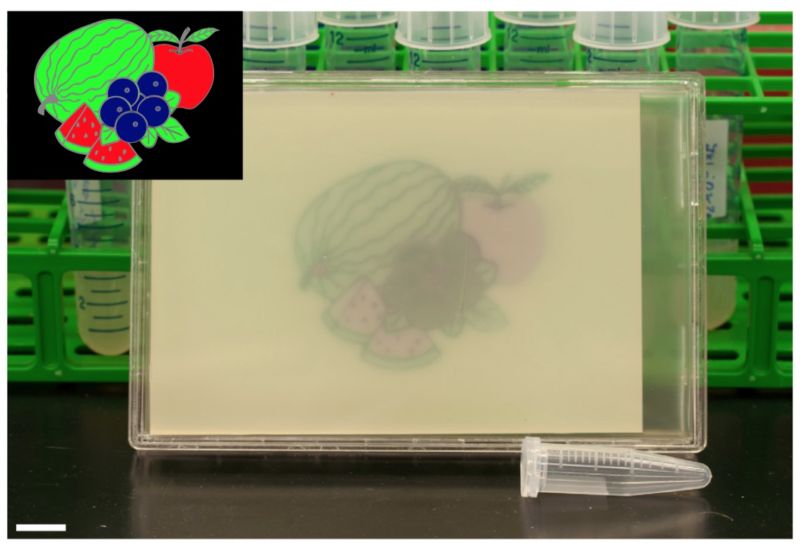 With genetically engineered color vision, gut-dwelling bacteria transform into vibrant artists—though their work is a bit derivative.
In a study published in Nature Chemical Biology, MIT researchers wired Escherichia coli with a synthetic network of 18 genes that allows them to sense and respond to red, green, and blue. Once excited by the colors, the genetic circuitry activates and inspires the bacteria to produce corresponding pigments or fluorescent proteins. Mats of microbes then turn their petri dishes into canvases, creating vivid replicas of patterns and artwork.
Right now, the bright bacteria simply demonstrate how far synthetic biologists have come in genetic tinkering. But, in the future, the researchers, led by MIT's Christopher Voigt, hope that the RGB microbes could find a variety of applications. "Colored light offers many channels to pattern cells to build tissues or materials, control cells at a distance, or serve as a means of communication between electronic and biological systems," Voigt and his colleagues write.