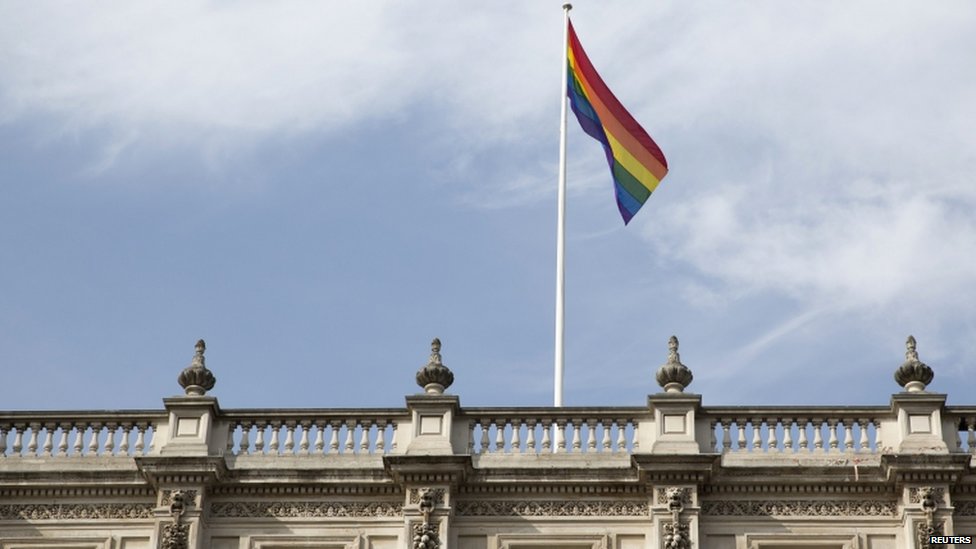 The UK government's cabinet office flies the rainbow flag in London, March 29.
England passed laws extending marriage to same-sex couples some time ago, but legislation proceeds at a positively tantric pace in the mother country. The first same-sex weddings finally took place this weekend, with Sir Elton eager to get in on the action.
Though the Church of England is ostensibly "banned" from officiating gay weddings--a peculiarly British accommodation to its state religion--the church itself is already wavering in the face of its members' desire to wed in the nation's beautiful churches. And that's not to mention its own priests' desire to wed their male lovers...