This post and video contain major plot details from Interstellar.
Renowned astrophysicist Neil DeGrasse Tyson has earned a reputation for "ruining" movies by pointing out their scientific inaccuracies. His complaints previously motivated James Cameron to change an incorrect star field for Titanic's rerelease. He also took to Twitter to nitpick the various scientific errors in Gravity. (Although, strangely, he has no problems with the movie Deep Impact.) While Tyson again took to Twitter to "review" Christopher Nolan's space epic, Interstellar, he was fairly gentle on the sci-fi flick. And now he's coming out in defense of the film's high-concept ending in a new video for Business Insider.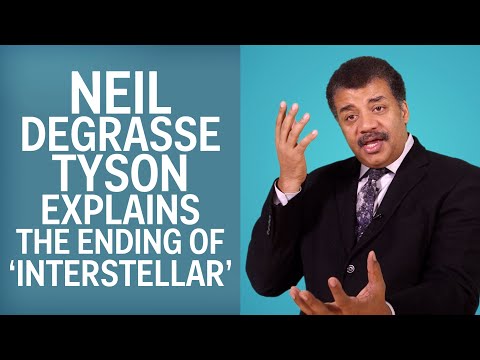 At the film's end, Cooper (Matthew McConaughey) travels into a black hole and winds up in a mysterious "Tesseract" that essentially gives him windows to his daughter's childhood. From there Coop is able to manipulate gravity to ...