Shared posts
14 May 02:57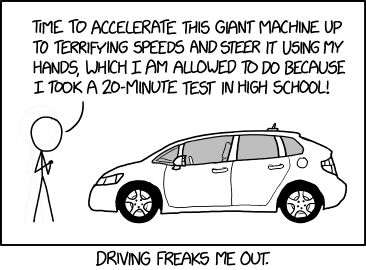 06 Nov 16:24
by Serious Eats Team
Daily tips to cover every last detail.
Read More
01 Oct 15:45
by Ed Grabianowski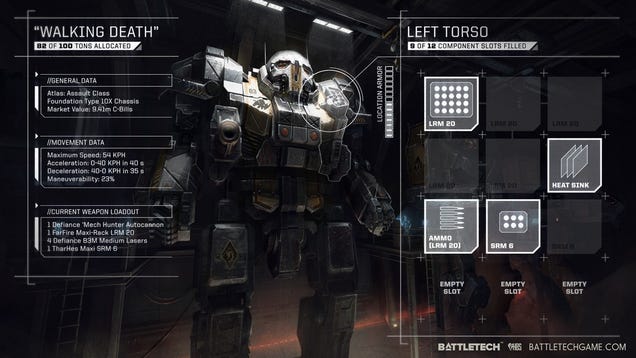 If you like giant robots blasting away at each other in futuristic feudal warfare as much as we do, hang onto your autocannons: Battletech is coming back in a big way as a turn-based, tactical video game.
31 Jul 16:43
by Leah Koenig
Most of the best — and best-known — dishes in the Eastern European Jewish cannon are heavy, rib-sticking things. They are delicious, to be sure, but not exactly foods you want to eat on a sweltering Friday night. This summer, break out of the traditional Shabbat dinner mold by swapping the classics with fresher, lighter fare that keeps the spirit of the holiday without weighing you down.
28 Jul 04:12
by Ariel Knutson
It's hard to imagine loving actor and director Sir Ian McKellen more than you probably already do, but I'm about to show you that it's possible.
You love food. You love Sir Ian McKellen. Watch the two come together in this short cooking demonstration on scrambled eggs.
23 Jan 01:09
by Jessica Goldman Foung
Recently, my brother asked an extremely adorable vegetarian to be his wife. She said yes. And I'd like to think that in some small way, my cooking had something to do with it. You see, my brother's favorite meal growing up was French dip au jus. If there are chicken wings on a menu, they'll end up on his plate. And I'm pretty sure if he had a choice between ribs and rice pilaf, he'd go with the former.
Luckily, though, his love for meat did not outweigh his love for this girl. And he was totally game to let me, his sister, come up with creative food swaps that kept everyone satisfied, including these faux pulled pork sandwiches. The secret ingredient? Carrots!
09 Dec 01:23
by Joanna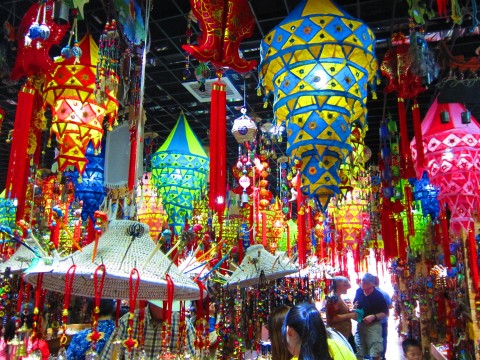 For any traveller to China, Xi 'An is a must. But there's more than just being on the Silk Road and the Terracotta Warriors to get excited about. In this 3,000 year old city, historic sites abound and live in juxtaposition with today's modern city of 8 million residents. Modern Xi'An consists of one of China's top universities and a vibrant Muslim Quarter. Historic Xi'An combines a roster of historic buildings (UNESCO World Heritage even) that describe and illuminate life during the time of imperial dynasties as well as sites that mark one of the first cities in Chinese civilization.
While there are many things to see and do, there are some special highlights. With that in mind, here are my top 5 things to do in Xi'An, China.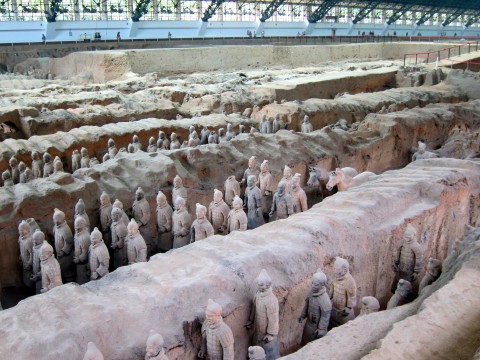 Terracotta Warriors
This is why most people even go to Xi'An, so it's a no-brainer! Discovered by accident in 1974 by local farmers digging a well, the Terracotta Warriors date back to the 3rd century BC. When Qin, the first emperor of China died, he was buried with over 8,000 soldiers, 130 chariots with 520 horses, 150 cavalry horses, officials, acrobats and musicians to protect him and help him survive in the afterlife. Emperor Qin is a notable leader, having standardized coins as well as weights and measures. He also linked towns with canals and roads and built the first version of the Great Wall.
Xi'An Ancient City Walls
This is the most intact city wall to survive in China, and in fact in the world. Dating back to 194 BC, the walls are 14 sq km all around. Tour the walls by walking or renting a bicycle and cycling around the perimeter. For sheer enjoyment plus practicality, renting a bike would be the best option in my opinion.
 The Muslim Quarter
The Muslim Quarter (also in main picture) is home to the biggest bazaar in the city, Muslim foods and snacks, and the Great Mosque. Set aside a couple of hours to stroll through this part of town and take in the sights, smells and tastes.
You can see local restaurant owners grilling flatbreads on the street, fresh pomegranate juice being pressed and a seemingly endless display of nuts, figs and other dried fruits.
The bazaar is the best place to buy souvenirs in Xi'An. You can find everything here from local folk art to fake Louis Vuitton and even some things you wouldn't see in other markets in China, given the Muslim influence. If you have been to Shanghai or Beijing, you will find the prices here to be cheaper than in those big cities, but don't let that stop you from haggling – usually you can get items for about half of the starting price. You will still overpay slightly… a local Chinese would get it even more cheaply… but consider it a "foreigner tax".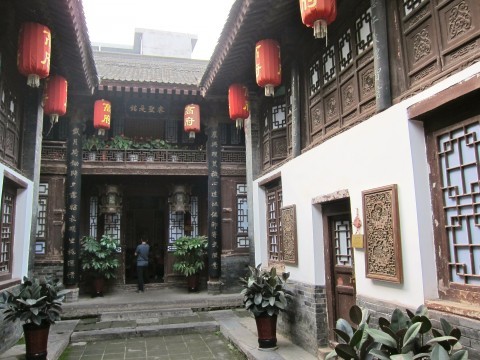 UNESCO World Heritage Ancient Folk House
Also near the Muslim Quarter is the Ancient Folk House of a Ming dynasty bureaucrat. It is now a museum, and also a UNESCO World Heritage Site.  The house is the former residence of Gao Yue Song and is located at No. 144 of Bei Yuan Men Xian. There are 86 rooms, of which 56 rooms are open to the public.
The original construction has been thoroughly and authentically restored, winning the "Prize for Cultural Heritage Protection in Asian Pacific Area of UNESCO" in 2002. Here you will see inspiring architecture from the Ming and Qing Dynasties, antique furniture, traditional brick carving and paper-cuttings,  Chinese paintings, old photos, pottery and porcelain, and much more.
 De Fa Chang Dumplings
No visit to China would be complete without dumplings – and in Xi'An, there is a very famous and special dumpling restaurant. Here dumplings take the form of their ingredients – for example, chicken filled dumplings are shaped like chicken, duck filled dumplings are shaped like ducks, and even a walnut filled dumpling was shaped like…you guessed it!…a walnut.
There is no English menu, so come armed with your rudimentary Chinese, a translation app, or a phrase book. I would recommend going with the Assorted Dumplings for 128RMB.
My favorites are the leek and pork dumpling, the chicken mushroom dumpling and the spicy Sichuan chicken shaped dumpling. Pair your dumplings with a couple of Tsingtao beers and you are doing it up right. Located at Xi Da Jie on the North side of Bell Tower Square.
Overall, Xi'An is a great city to visit – historical sites open a window onto the imperial power and cultural relics of former dynasties and yet, while still a large city, Xi'An feels much more "local" than the international hubs of Shanghai and Beijing. This is why Xi'An is a must do on any China trip.
The post Top 5 things to do, see, eat in Xi'An China   appeared first on Chubby Hubby.
06 Sep 21:12
by Emma Christensen
Oh, hello! Did you call for a giant bowl of cheesy, gooey, creamy pasta? Great! Because Allison and Erin from Oakland's Homeroom restaurant — a West Coast mecca for mac n' cheese — are ready to serve it to you, cookbook-style. If you can flip through this book without your stomach rumbling at least once, then you are a stronger person that I am.
More
24 Aug 18:58
by Adam Roberts
The other day at Gelson's, I was looking for almond grappa to make Franny's toasted almond gelato (shockingly, I was unsuccessful) and during my search I spied the bottle you see above. Who drinks this stuff? First of all, I think it's hilarious that it translates to "The Spirit of Paris" and the flavor is "Red Velvet Cake." How is red velvet cake even remotely in the spirit of Paris? Second of all, as Regina Schrambling recently Tweeted, "red velvet" is not a flavor. It's a bunch of red food coloring added to a cocoa cake. So what, exactly, do people think they're drinking when they drink Red Velvet Cake Sparkling liqueur?
Click here to read the rest of this Amateur Gourmet post »
No more posts. Check out what's trending.