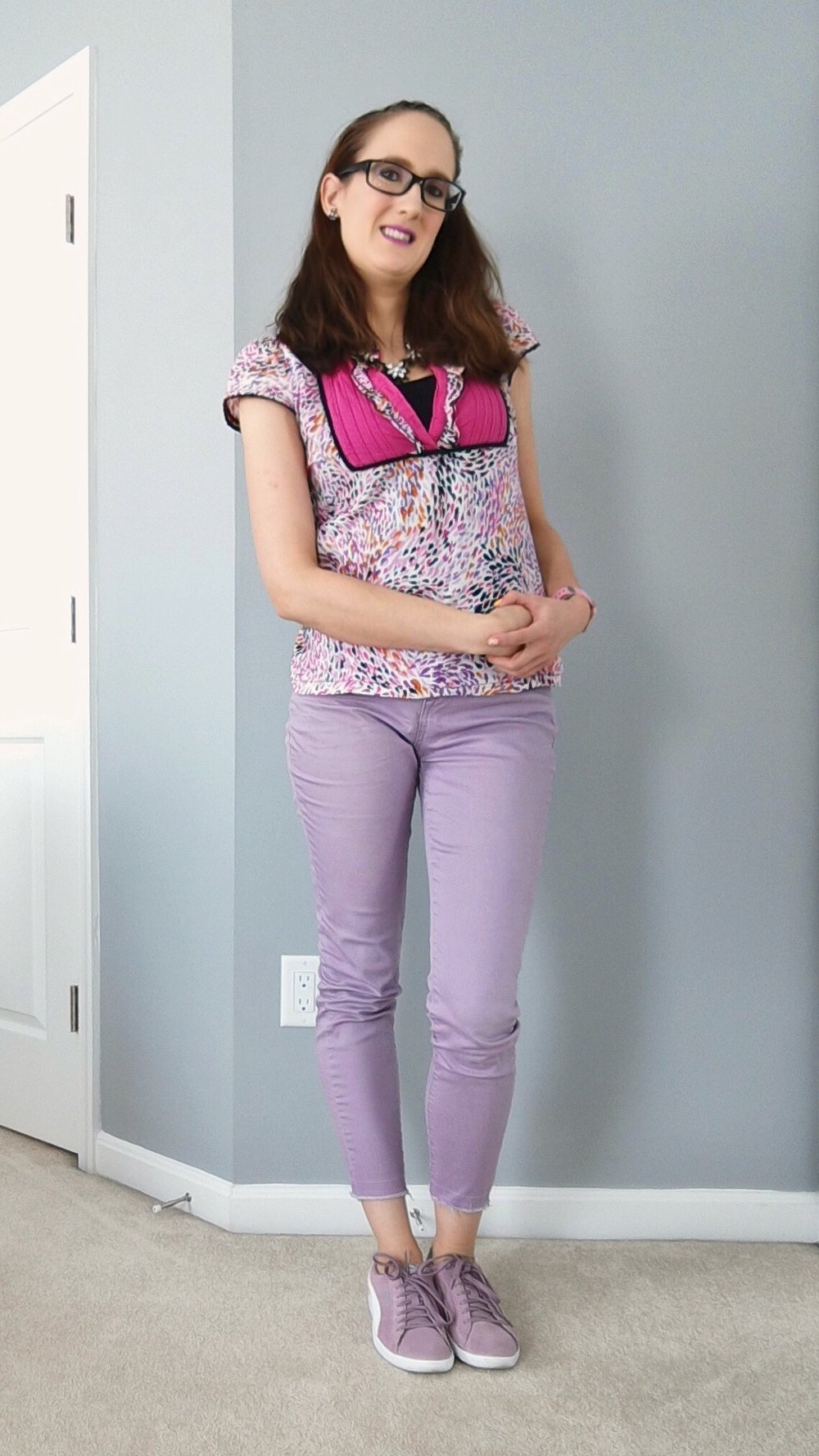 August 12th, 2019
August 17th, 2019
Ruffled Cap Sleeve Sheath Dress in Black From New York and Company~ 41.97

Black A New Day Headband From Target~ 9.99

Out of Sea Retired Lia Sophia Earring Gifted To Me From My Mother in Law Peg (2019)

Out of Sea Retired Lia Sophia Necklace Gifted To Me From My Mother in Law Peg (2019)

Black Flats Birthday Gift From My Oma (2019)
Happy Monday Everyone! These last few days have been the hardest for me. On Tuesday morning. I woke up to 5 miss calls from my dad. When I played my voice message. He was crying and told me to call him. My heart sank. I knew something bad had happen. I wasn't prepared for what he had to tell me.
That when he told me that my mom had passed away during the night in her sleep. Due to her blood sugar had dropped to 38. I cry so hard that day. After getting off the phone. I called my mother in law. Then my oma and my aunt. Then called my work. I made a lot of phone called that day.
After make all the phone call. I went to the mall with my friend H. To buy baby girl a black or dark color to wear to the funeral. As I was shopping for her. I came across this black dress for me at New York and Company. I went in to the dressing room and try it out. Came out of the fitting room and my friend H said it looked amazing on me. So I took her word a brought it.
The rest of Tuesday was spent packing suitcase and the car. On Wednesday baby girl and me made a 9 and half hour car ride back to my home state. That way I could be with my family. Thursday was spent shopping to buy funeral outfit for my sister and dad. Along with buying a dress for my mom to get buried in. Which buying her a dress was one of the hardest thing I had to do that day.
Friday was spent running around again. Plus dinner with the whole family. On Saturday was the day of my mom funeral. Which we almost got in to a car accident on the way there. Lucky God was watching out for us that day and we didn't end up in an accident. Saturday was a super hard dad for the whole family.
I came back home yesterday and I'm trying to stay positive and get back in to my normal routine. Tomorrow I will be going back to work. After almost taking a whole week of. A few people think I should take some time off but for me I need to go back to work to help me cope with everything.
On Monday last week. I just wore a fun little outfit to work. Then Saturday I wore the black dress to the funeral. I didn't feel like taking photo's last week. So therefor that why there only two outfit for this post.
Linking up with  I do deClaire , Elegance and Mommyhood. Away From Blue and A Labour of Life
HAVE A GREAT MONDAY!