Shared posts
09 Aug 10:50
17 Jul 16:10
by Rianne Schestowitz
Let us a-go distro-testing! Today, we focus on Linux Mint 18.2 Sonya, freshly released with a nice sprinkling of Cinnamon on the proverbial distro pudding. For years, this was one of the best performing distributions, offering a complete experience to the Linux user. Lately though, the experience has been slightly less amazing. Serena was just ok.
But then, this spring testing season - slowly moving into the summer, cue Vivaldi music - has been pretty good overall. The Ubuntu flock seems to be behaving reasonably, with the Flagship Ubuntu and in particular the KDE-flavored Kubuntu offering a splendid revival of hope and quality. Armed with this foreknowledge, we commence.
02 Jul 15:29
by Major Pepperidge
Well, you guys know the drill by now - Sunday is not "fun day" here on GDB. Instead it is the equivalent of your weekly dose of castor oil. 
I'm curious, have any of you ever seen a photo of the Mark Twain? If the answer is "yes", please leave a 1000-word comment below. 
Anyway, there it is, looking very blue. The world was just bluer then, OK? I'd explain why, but it's very technical and stuff. 
The Twain is splooshing past the bandstand that used to jut out into the River, with most of the cool people standing on the top deck. It's a little bit strange to see that area just in front of the sternwheeler, just trees and nothing much else.
Here's another photo taken mere seconds later. In addition to the steamboat, you can see a landing for one of the rafts to Tom Sawyer Island, and (to our right) the fishing dock.
05 May 14:25
by Doug Hansford
I acquired a Ming Shi 2000S adjustable razor this week. It is one of the highly-touted Chinese-manufactured imitators of the Merkur Futur (by the way, pronounced MARE-koor foo-TOOR).The Futur is, of course, the unique German adjustable, whose patent has expired and thus allowed these completely legal, ethical imitators to exist.  I don't call the 2000S a 
Futur clone 
because it isn't an exact copy; there are some subtle differences.
I ordered my Ming Shi 2000S from
Maggard Razors (maggardrazors.com)
 for the following reasons:
Good reputation for prompt order fulfillment
Shorter transit time from a distributor within the USA
From Maggard one will receive the product advertised, so I don't have to worry about communication and bait-and-switch issues that sometimes muck up purchases from off-shore sellers.
Good reputation for customer service
Physical Observations
I've never used nor held a genuine Merkur Futur, but let me give you my observations about the Ming Shi 2000S imitation Futur:
I don't use the word imitation as a pejorative. It is actually a compliment of sorts.
The 2000S, visually, is a nice-looking, apparently high quality instrument, with a satin-chrome finish.
As is frequently reported, the 2000S is a heavy weight, but not quite as heavy as the Futur. With blade it weighs 3.5 ounces (99g).
The overall physical dimensions of the 2000S are similar but not necessarily identical to the Futur: 

Overall length: ~4.25 inches (~108 mm)
Handle length: ~ 3.5 inches ( ~89 mm)
Handle diameter: ~ 3/8 inch (~9.5 mm) and ~1/2 inch (~12.7 mm)

The numbers that indicate the adjustment settings are applied on  rather than  inset in the handle, so it's possible that they might eventually disappear if subjected to abrasion. Only time will tell....
Blade Insertion/Removal
After reading on-line reviews on this razor design, I can confirm a few recommendations and suggest a few other things:
Like all double-edge razors, this one may be best oriented inverted when inserting or removing a blade
When inserting a blade, the usual method applies:

On a cushioning cloth, set the top cap with prongs pointing upward.
Lay the blade into the inverted top cap.
Press the baseplate-handle assembly onto the inverted top cap until the parts snap together

When removing a blade:

Lay a cushioning cloth on the counter.
Invert the razor (handle up) over the cloth -- close but not touching.
With a thumb, gently push one end of the top cap down and away from the baseplate-handle assembly.
The top cap will (should) fall away onto the cushioning cloth. The blade may stay in the top cap, or it may separate from the top cap and fall separately onto the cloth.
If the blade remains in the top cap, carefully remove it taking care not to damage the edge if you will be reusing the blade for another shave. This is not a big deal and should not be a problem for competent grown ups. ;-)
Grip
The handle has no knurling or other significant texture to aid with the grip. Some complain about this, and it's a valid complaint. Futur users have noted this as have users of Futur imitations.
I speculate that makers of imitation Futur razors did not add knurling for reasons of credibility. I suspect that if the 2000S design visually deviated from the Futur with improved knurling, its acceptance in the market place may have been slowed. From a functional perspective, however, the complaints about slipperiness are on target.
Therefore, when I have used the razor I take care to keep my razor hand dry -- certainly lather free. This has not been a big problem, but, frankly, it is the only knock that I can make about the razor to this point.
Shaves to this Point
I've used the razor for two shaves. Because the Futur has a reputation for being an aggressively-shaving razor -- even on its most mild setting -- I was cautious in my use of this 2000S. So I did shave number one with the razor set on one. I used a Personna blue blade that already had four shaves on it. I just kept my blade rotation unchanged despite the new razor. I didn't start out with any special, fresh, new-razor blade.
I did my usual process and got a good first shave. I had no wounds but a bit of irritation. I may have been pressing a bit because the razor on one was not really aggressive at all. The outcome was a good shave, not great, and I resolved that I needed to dial up the razor for the next shave.
So for the second shave, I began with the razor on 1.5. (One can do this because the settings -- like the Parker Variant and unlike Gillette adjustables -- don't have fixed detents, so there are essentially infinite settings between the highest and the lowest.) I quickly realized this wasn't sufficiently different from the maiden shave of yesterday, so I re-lathered and started again on a setting of two.
By the way, when changing the settings of the 2000S (and the Futur and other imitators) when a blade is installed -- especially mid shave with damp fingers -- it's best and highly recommended to hold the razor head by its sides using a cloth to aid one's grip and as protection against cuts from unintended slippage. 
Again for this second shave I used my usual process, the same blade, and the outcome was better than yesterday. My shave was closer, less irritation (as little as I normally get), and wound free. Today's shave was actually very good, and I must say, I'm impressed with this razor.
The Under-Nose Shave
A common complaint about the Futur and imitators is the size of the razor head. When measuring from blade edge to edge or safety bar to safety bar, this design is pretty normal. However, its long dimension (from blade tab to blade tab) is longer, obviously, because the top-cap design completely encloses the blade tabs rather than leaving them exposed as do most double-edge razors. 
This tab-covering top-cap design has its advantage, which is that you never have to worry about nicks caused by exposed blade tabs. The obvious drawback, of course, is that the wider top cap makes it slightly more difficult to get the top wiskers of the upper lip, which are right under the nose.
This isn't a big problem, and I question the motives of some who complain. Anyway, this wasn't anywhere near a show stopper for me.


The Current Verdict
I really like this razor. I would say love, except the smooth handle takes away just a bit of the joy of the shave.
I like mild- to moderate-shaving razors -- not uber aggressive -- and so I would say that reports of this razor being too aggressive on its lowest settings are exaggerated. With an appropriately light touch, this razor can likely be happily used by most shavers, whether newbies or old hands, with peach-fuzz or copper-wire hair.
I suspect that my ideal setting may ultimately be in the vicinity of two and a half or three. We'll see, but in any case, this razor, to my taste, is a keeper and a very good value. I truly do like it a lot so far. For the price and the shave, if you can deal with the smooth handle, this may be one of the best values around for an adjustable razor.



Razor Garage Sale Continues w/ New Additions & ** Price Reductions ** !!!
I'm continuing to reduce my inventory of razors, seeking a win-win solution. I win because I simplify my shaving gear, and you win because you get a good razor at a reduced cost.

Many have already taken advantage of the offerings. Don't wait or you may miss a good bargain.

Keep in mind that there is about $4 of packaging and mailing costs embedded in the prices of my DE garage-sale razors (the straight is a little less expensive to mail because it's flatter), and there really isn't a lemon in the bunch.

Happy shaving!
02 Jan 16:16
01 Dec 18:13
08 Jun 11:00
by Matt Novak on Gizmodo, shared by Adam Clark Estes to io9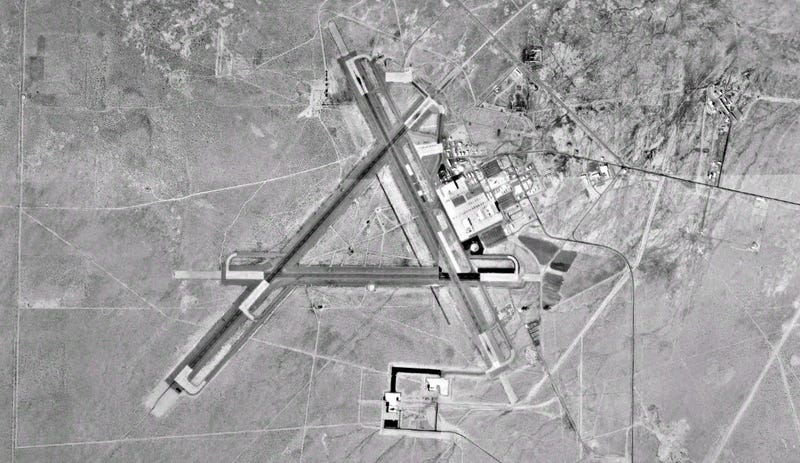 Starting today, it appears the US military will be testing a device or devices that will potentially jam GPS signals for six hours each day. We say "appears" because officially the tests were announced by the FAA but are centered near the US Navy's largest installation in the Mojave Desert. And the Navy won't tell us much about what's going on.

The FAA issued an advisory warning pilots on Saturday that global positioning systems (GPS) could be unreliable during six different days this month, primarily in the Southwestern United States. On June 7, 9, 21, 23, 28, and 30th the GPS interference testing will be taking place between 9:30am and 3:30pm Pacific time. But if you're on the ground, you probably won't notice interference.
The testing will be centered on China Lake, California—home to the Navy's 1.1 million acre Naval Air Weapons Center in the Mojave Desert. The potentially lost signals will stretch hundreds of miles in each direction and will affect various types of GPS, reaching the furthest at higher altitudes. But the jamming will only affect aircraft above 50 feet. As you can see from the FAA map below, the jamming will almost reach the California-Oregon border at 4o,000 feet above sea level and 505 nautical miles at its greatest range.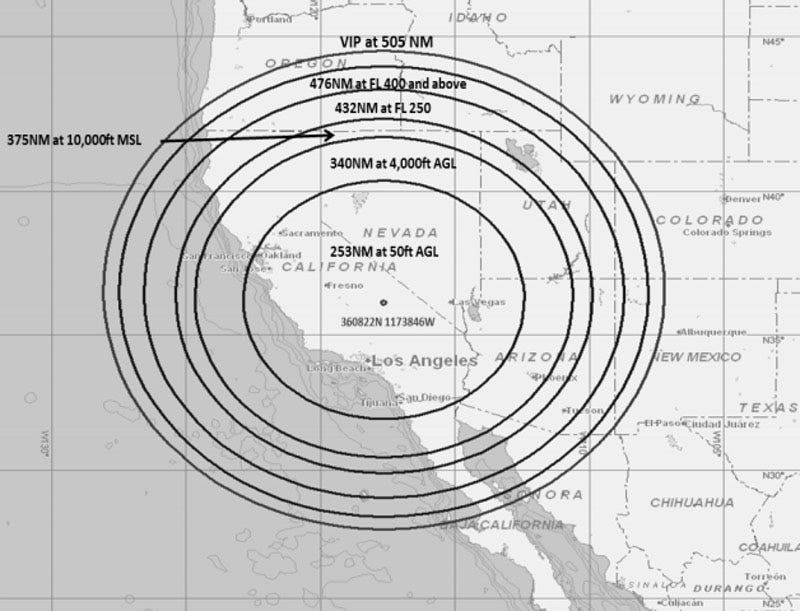 I gave the Naval Air Warfare Center Weapons Division a call yesterday, but they couldn't tell me much.
"We're aware of the flight advisory," Deidre Patin, Public Affairs specialist for Naval Air Warfare Center Weapons Division told me over the phone. But she couldn't give me any details about whether there was indeed GPS "jamming," nor whether it had happened before. Patin added, "I can't go into the details of the testing, it's general testing for our ranges."
As AVWeb points out, Embraer Phenom 300 business jets are being told to avoid the area completely during the tests. The FAA claims that the jamming test could interfere with the business jet's "aircraft flight stability controls."
GPS technology has become so ubiquitous that cheap jamming technology has become a real concern for both military and civilian aircraft. And if we had to speculate we'd say that these tests are probably pulling double duty for both offensive and defensive military capabilities. But honestly, that's just a guess.
http://paleofuture.gizmodo.com/the-us-militar...
These tests are naturally going to fuel plenty of conspiracy theories about mind control, weather modification, and aliens—especially with China Lake's proximity to both large population centers like LA and Las Vegas, and the fact that Area 51 is practically just down the road. But it doesn't take a conspiracy theorist to tell us we're fucked if terrorists or shitty teenagers make it a habit of jamming GPS signals for everybody.
If you experience any significant GPS interference this month or know the "real" reason behind these test (aliens, right?) please let us know in the comments.
Correction 11:24am: This post originally misstated that one level of interference would occur at 4,000 feet. It's 40,000 feet above sea level, and has been corrected. I regret the error.
03 Feb 15:36
by Andrew Liszewski on Toyland, shared by Adam Clark Estes to Gizmodo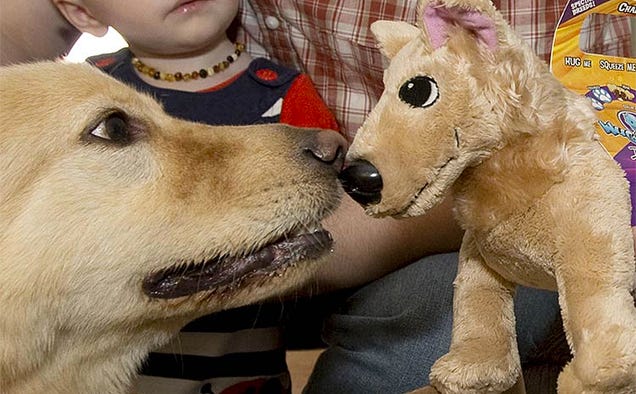 Like the Cuddle Clones website , the people behind a Toronto-based company called Pibborafi want to create a stuffed clone of your beloved pet dog. But unlike Cuddle Clones , only a select few pups will be chosen since the process is completely free, and they have to be rescue dogs to even be considered.
20 Nov 18:11
Highmaul is the seat of power for the Gorian Empire, the ogre civilization that ruled Draenor for generations until the arrival of the draenei. A massive city that belies the ogre reputation for brutish stupidity, Highmaul is full of bustling markets, wealthy nobles, and the roar of the Coliseum crowd echoing through the streets of the slums. Visible from everywhere within the city's walls, Imperator Mar'gok's citadel casts a long shadow, a reminder of his watchful eye and iron grip.
Highmaul is an imposing stretch of ogre-controlled territory located within Nagrand. The Highmaul Raid contains seven bosses, three of which are optional: The Butcher, Tectus, and Brackenspore. Players will need a minimum Item Level of 615 to enter the ogres' domain Raid Finder.
Here's a brief breakdown of the bosses you'll find in Highmaul. Additional information on abilities and role-specific tips can be found within the in-game Dungeon Journal.

Gear Reward Item Level Range:640-685
Kargath Bladefist
Warlord of the Shattered Hand, Kargath honed his combat skills as a slave in the ogres' gladiatorial games. He slaughtered countless opponents for the promise of freedom, only to be ultimately rewarded by being locked away with the other retired "champions." Fueled by rage, Kargath severed his own hand to escape and led a revolt that soaked Draenor in ogre blood. Now, he returns to the arena to teach you the true meaning of savagery.
The Butcher (Optional Boss)
Born in the fetid Underbelly of Highmaul, this ogre may have once had a proper name, but it's since been long forgotten. Abused and beaten from his earliest days, the hardship only strengthened his body even as it broke his mind. Now there is not an ogre in Highmaul who will not give him a wide berth as he hacks away at slaughtered carcasses to pass his days.
Tectus (Optional Boss)
An ancient embodiment of the chaotic forces that shaped the terrain of Draenor, Tectus has been twisted and enslaved by the maddened Pale Orcs—who themselves barely maintain control over this imposing force of nature.
Brackenspore (Optional Boss)
The Iron Horde juggernaut moored in the waters beside Highmaul drew the attention of Brackenspore, ancient walker of the deep. This aquatic giant spreads fungal growth and moss in its wake, and is driven by primal instinct to eradicate any traces of civilization on Draenor.
Twin Ogron
Guarding the entrance to the Gorthenon atop Highmaul, Pol and Phemos are the personal guard of Imperator Mar'gok. Peerless in strength and determination, what these ogron brothers lack in intelligence, they make up for with sheer size and brute force.
Ko'ragh
Ko'ragh was the only ogre to survive direct exposure to a mysterious relic unearthed by the Highmaul excavations of Nagrand, leaving him with a near-complete immunity to all magic. Rumors abound regarding his connection to the Imperator, with some wondering why Ko'ragh would remain subservient to a sorcerer despite his unique gifts.
Imperator Mar'gok
As the grand Imperator of Highmaul, Mar'gok is descended from a long line of sorcerers who ruled the Gorian Empire. With cunning that matches his brutality, Mar'gok recognized the rising tide of the Iron Horde and what it would mean to oppose them. He has acquiesced to an alliance with Grommash, even as he continues to search for a way to tip the balance of power back into his favor.
Raid Unlock Schedule
To help you plan your escapades into the heart of this dangerous new place, we've broken down Highmaul's unlock schedule for you.
December 2, 2014
Highmaul opens with Normal and Heroic difficulties accessible.
December 9, 2014
Mythic difficulty and the first wing of Raid Finder (Kargath, Butcher, Brackenspore) unlock.
December 16, 2014
Raid Finder Wing 2 (Tectus, Twin Ogron, Ko'ragh) unlocks.
January 6, 2015
Raid Finder Wing 3 (Imperator Mar'gok) unlocks.
25 May 20:59
by Saikat Basu
Take a few thousand bad photographs. The good ones will come in good time. This advice still holds good. We can hop, skip, and jump from the bad to the moderately good with some help. Just a Google Search gives us all the tips on digital photography. We can choose to drown ourselves in the many good photography blogs and websites that have mushroomed around this popular hobby. We can also go through the chaos of learning with some order – like an online course. These six open online photography classes could be just the thing if you like to...
Read the full article: 6 Open Online Photography Classes You Can Learn From At Your Own Pace
05 May 20:02
Reminder: The first batch of BlizzCon 2014 tickets goes on sale Wednesday, May 7 at 7 p.m. PDT. When the time comes, hit the link below for your chance to snag some.
Get BlizzCon 2014 Tickets Here
Tickets usually go fast, so if you want to attend this year's show, it pays to be prepared. Ticket sales are being handled through Eventbrite this year, so a few things are different from 2013. It's worth reading our BlizzCon Ticket Info page to learn more, and we've assembled a few key bits of information here to help you get ready:
The Important Stuff
During the checkout process, ticket purchasers will need to provide the full names and valid email addresses for each attendee (up to 4). You won't be able to leave these blank, but you'll have until June 6 to make changes, so don't worry too much if you're not sure who's coming yet.
If you're not yet sure who your guests will be, it's best to enter your own name and email address for all of your tickets during the checkout process.
A couple of months before the show, the ticket purchaser will receive up to 4 emails (one for each ticket purchased), each containing a unique bar code and the name of one of your attendees. Attendees must print out and present this bar-code email along with matching photo ID at BlizzCon to receive their badge granting admission to the show.
Remember that all of these badge emails will be sent directly to the ticket purchaser, and it will be up to the purchaser to distribute them to their guests.
When ticket sales begin, make sure to select the correct quantity of tickets you want before you click Order Now. You will not have a chance to change the quantity after you've entered the checkout process, and if you try to go back, you'll risk losing your place.
Other Handy Info
After clicking Order Now, you may find yourself in a "waiting room" before you enter the checkout process. Ticket buyers will be sent from the waiting room to checkout in the order they arrived, and there's no need to refresh your browser. Keep in mind that being in the waiting room doesn't necessarily mean you're guaranteed tickets.
Once you've entered the checkout process, you'll have 8 minutes to complete your order—a countdown will be displayed on-screen so you know how much time you have remaining. After 8 minutes, the tickets will be released for others to buy, drawing from those in the waiting room first.
Keep your browser window open until your ticket purchase is confirmed!
Keep in mind that tickets are only being sold online through Eventbrite. Customer support won't be able to place orders for you.
Check out the BlizzCon Ticket Info page for more details. Remember, tickets go on sale May 7 at 7 p.m. PT and May 10 at 10 a.m. at the link below. Good luck!
04 Apr 15:11
by (Adam Holisky)
BlizzCon 2013
tickets are $175
and will go on sale at the following times:
Wednesday, April 24 at 7 p.m. PDT
Saturday, April 27 at 10 a.m. PDT
BlizzCon takes place November 8 and 9 this year at the same place it's always been: the Anaheim Convention Center outside of LA. For those that cannot attend in person, a virtual ticket will be made available. And of course, we'll also have around the clock coverage on WoW Insider.
Tickets to BlizzCon have normally sold out in seconds (literally), so you'll need to be at your computer at the times above, be very quick, and have a lot of luck in order to get one.
Good luck! The full announcement is after the break.
No more posts. Check out what's trending.