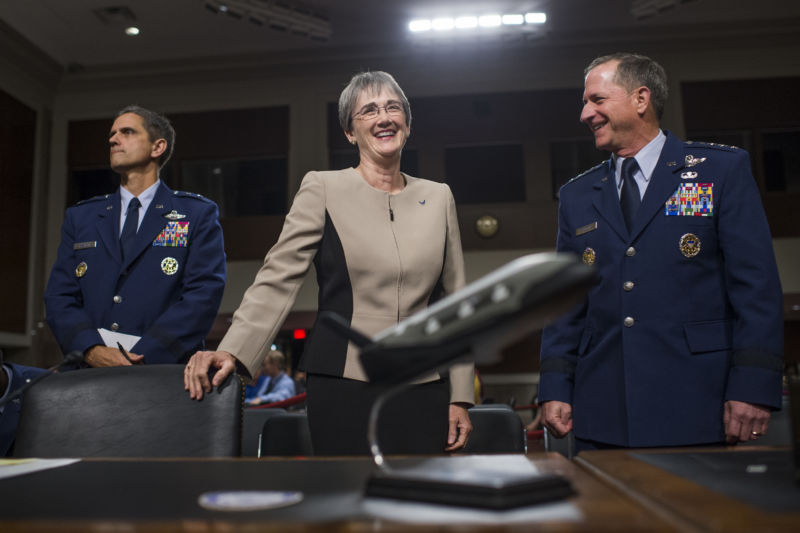 On Monday, President Trump went off script and announced that he would remove responsibilities for the space domain from the US Air Force and create a sixth branch of the armed forces he calls the Space Force. "We are going to have the Air Force, and we are going to have the Space Force, separate but equal," Trump said Monday, at the outset of a meeting of the National Space Council. "It is going to be something. So important."
The idea isn't new. For several years, some members of the US Congress have talked about creating a new discipline in the Air Force dubbed the "Space Corps" to focus exclusively on developing "warfighter" capabilities in space. The Air Force and some allies in Congress have pushed back against this idea, and Secretary of Defense James Mattis prefers to keep management of space activities as they are within the Air Force.
Air Force letter
On Tuesday, in a letter to US Air Force personnel obtained by Ars, the Air Force's leadership responded to Trump's proposal. The letter—signed by Air Force Secretary Heather Wilson, Chief of Staff David L. Goldfein, and Chief Master Sergeant Kaleth O. Wright—noted that the president's announcement emphasizes the Air Force's important role in meeting potential adversaries in space and recognizes the significance of space as a warfighting domain.