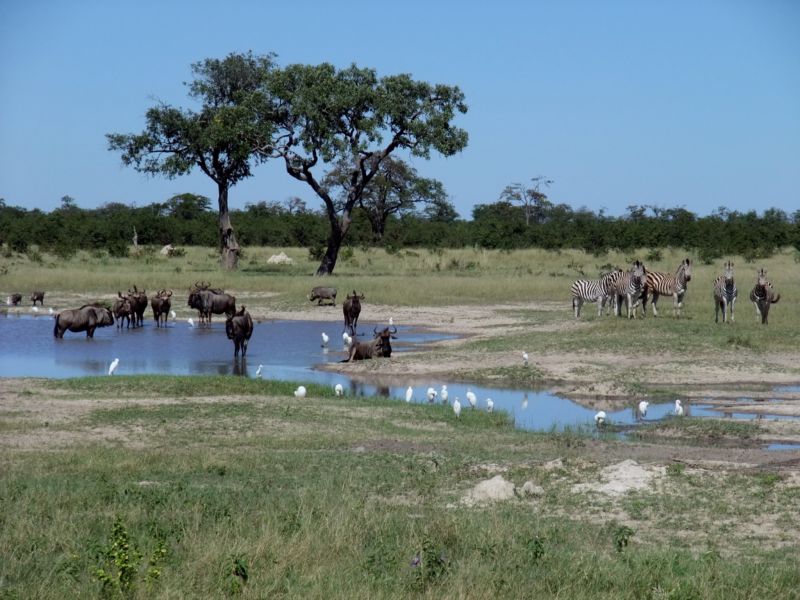 A study published in the prestigious scientific journal Nature earlier this week supposedly determined that a particular region of southern Africa gave rise to modern humans 200,000 years ago. But, shockingly, it turns out that a single genomic study can't instantly resolve one of the biggest questions in human evolution.
The Nature paper's claim has drawn criticism from people in the field, in part because it contradicts a heap of other evidence—and it doesn't offer any explanation. And the actual emergence of our species is much older, much messier, and much more interesting.
Is this the homeland of modern humans?
Geneticist Eva Chan of the Garvan Institute of Medical Research in Australia and her colleagues say that mitochondrial DNA can be used to trace the origins of modern humanity to an area spanning the borders of Botswana, Namibia, and Zimbabwe. This place is a dry landscape dotted with salt pans that hint at a former wetland paradise. Because mitochondrial DNA is passed directly from mother to child, the study claims that this is where the maternal ancestors of modern humans—6,500 generations removed—once lived.