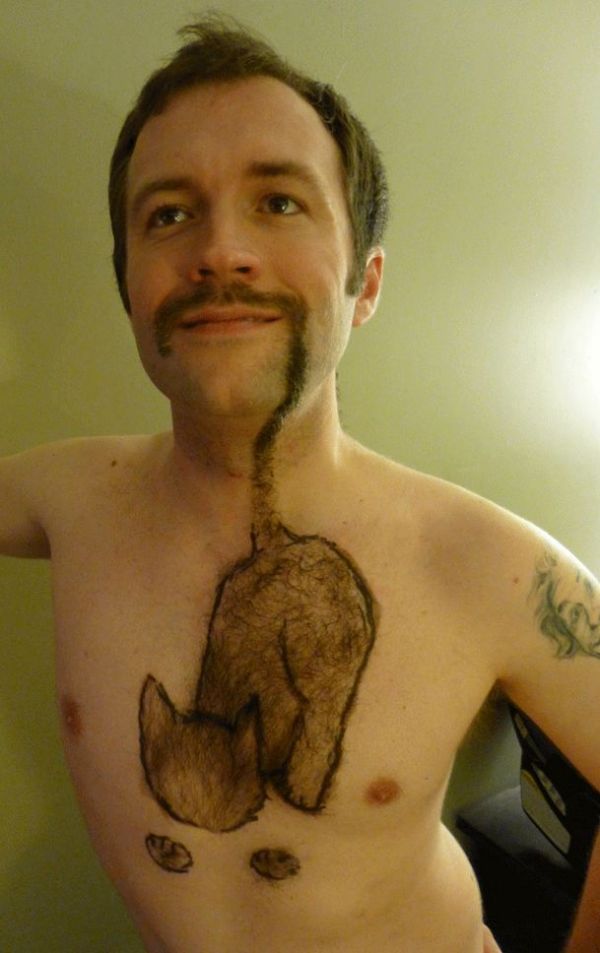 As Movember draws to a close, the heroes of the movement take center stage. One of them, Jonathon Burnside, joins in the fun every Movember to grow a mustache and raise money for men's health programs. In his fourth year with the event, he grew an epic mustache that joined his chest hair to create the illusion of a cat! He said,
'I just did a handlebar moustache and then cut half of it off,' he explained.

'I made a template to get the basic shape. Then I shaved negative space lines for the details, which did not show up on camera.

'Then my wife did an outline in eye liner, which also did not show up on camera. Then I just went ahead and outlined it in Sharpie.'
With a name like Burnside, it's no wonder he's an expert with his facial hair. -via I Have Seen the Whole of the Internet
POLL: Okay, how many people want to see John Farrier recreate this?
Yes! Do it!
No, we don't want to see it!