Shared posts
05 Oct 17:00
by Maggie Koerth-Baker
Why Lumosity.com (and other workouts for your brain) are
unlikely to actually make you smarter
or help you think better.
03 Jul 02:23
by Mark Frauenfelder
Would you like to shoot a plastic soda bottle, filled with explosives, from a distance of 500 yards without looking at the bottle? These guys have you covered.
25 Jun 00:39
by Cory Doctorow
mefin

Read this letter in a collection you got me from the OSU library when I visited once...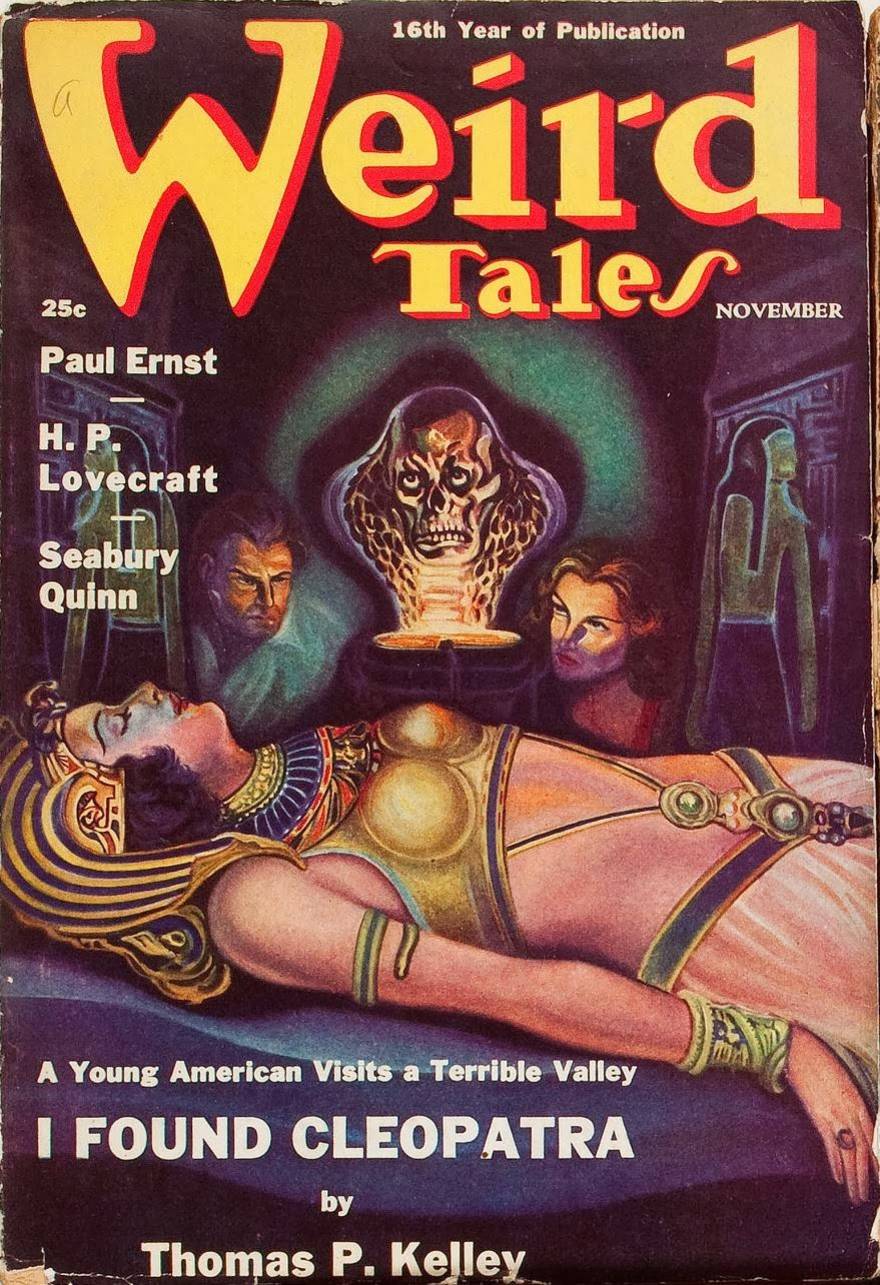 Robert E Howard's 1935 letter to HP Lovecraft schools Lovecraft on his unthinking acceptance of authoritarian dogma: "You express amazement at my statement that 'civilized' men try to justify their looting, butchering and plundering by claiming that these things are done in the interests of art, progress and culture. That this simple statement of fact should cause surprise, amazes me in return." Read the rest
03 Jun 22:35
by Cory Doctorow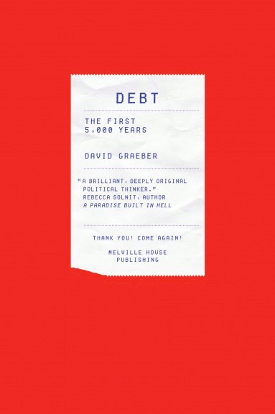 In this spectacular, long interview with Salon, David "Debt" Graeber builds on his bullshit jobs hypothesis and points out the horror of modern American work: if your job does some good, you are paid less; jobs that actively hurt people are paid more; and no one seems to want a world where no one has to work anymore. But have no fear: it ends on a high note: a proposed "revolt of the caring classes." Read the rest
18 May 20:25
Pocket Notebook
Home Key with London Subway map
pen disc otg/usb, memory drive
Pen to write and for smartphones
Black Pencil
Loom Bracelet
Metal wallet for cards + rubber band
Camo Knife, gift
Journalist in Portugal
16 Apr 00:17
by Rob Beschizza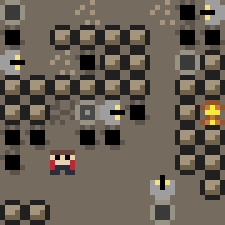 Arrow keys to move, and you can push one block one space. That's pretty much it for this perfectly absorbing browser game!
It comes in two flavors: the more elaborate original by Patacorow, and the ultrasimplified Puzzlescript demake by rmmh. (Source code.)
Previously: Ghost Ship, free pirate-themed browser game
05 Apr 20:24
"There's no shopping centres on King Island, you know," Ian said as he steered the OKA, the all-terrain vehicle that would be our tour bus for the next four days.
"We're not interested in shopping," I said. "We just want to take lots of photographs."
"Just checking," He replied. "Some people are a bit disappointed when they realise."
I really liked Ian. He's lived on King Island for over 30 years and the confidence and ease by which he navigated around the island and led us over the dunes and rocky outcrops was reassuring and impressive. There was something very genuine about him, and during this four-day safari, he worked tirelessly to make sure we were happy. He was a gentleman too, never laughing at my clumsy efforts to pull myself up into the high front seat of the OKA, and my equally awkward dismounts. What can I say, I'm an uncoordinated dag. I'm pleased to report I did improve over the four days, but Ian was there to help me up or down whenever I needed assistance.
After three nights in Melbourne with Jac, she and I had said goodbye - she was off to Launceston, to spend the next few days with her mate Lou. I met up my friends Craig and Caroline at Melbourne Airport where we got on a flight together to King Island, Tasmania. We three shutterbugs were off on a photographic safari of King Island. We'd see Jac again in Hobart on Christmas eve.
Ian and his business partner Lucinda run King Island Holiday Village and Tours and were our guides for this four-day adventure. I found their website while researching photography tours and happened to mention it to my friends Craig and Caroline. We all thought it sounded like a fantastic trip, and a flurry of emails later, we hatched our plans, and by April were all booked in for this safari in December.
First ride in the OKA. We all took turns sitting in the front seat, where if you're lucky, you can take extra shots through the windscreen.
After meeting Lucinda at King Island Motel, dropping off our luggage and having a quick lunch, we were back with Ian in the OKA again. We stopped at a brightly painted boathouse at Currie Harbour known as 'The restaurant with no food'. There are a number of restaurants on King Island, but this one is the most unique. It truly is a BYO restaurant - there's no chef, waitstaff, menu or food - you bring your own ingredients, cook them in the kitchen or on the barbie, and do your own washing up afterwards.
If you fancy some live entertainment, invite a pianist to dinner and show him/her to the piano (I spotted drums and a tambourine too - so maybe invite the whole band!).
Hanging on the walls are paintings by the boathouse's keeper Caroline. And say g'day to Honesty Duck, who will happily accept your donations which go towards the upkeep of the restaurant.
The boathouse restaurant, better known as 'The Restaurant with no food'. The sky had turned quite dark grey by this time, and it had begun to rain. Just what you need for a photographic trip (not!)
The honesty duck at the Restaurant with no food
The restaurant with no food
Currie Harbour, King Island
Contact Caroline for bookings
Next stop was at a tern rookery. It was raining, so out came my plastic bag to wrap around my camera. We gradually crept closer to the birds, treading carefully on the rocks, but they won't tolerate you being too near, so I used my longest lens, the 55-200mm. The terns are noisy buggers, chatting away at each other. The best fun was spotting and photographing the little fluffy tern chicks.
At the tern rookery
Here I am photographing terns in the wind and rain with my high-tech (not) wet weather camera gear. Thanks to Craig for the photo.
The weather/light really wasn't great on our first day
The first of many rocky drives in the OKA - the safari took us to places we couldn't have got to ourselves
Dinner was at the Old Admiral Benbow Restaurant at the King Island Golf and Bowling Club. The menu changes regularly, depending on what local seasonal produce is available.
There's no mistaking you're at a sporting club, with a trophy case next to the loo and the names of golf and bowling club presidents and champions displayed along the walls of the dining room. Members and visitors are instructed to remove their hats/caps before entering, and hang them on hooks near the entrance. Food orders are placed at the kitchen door.
Sitting in a sports club room, I wasn't expecting much, to be honest - but wow! My dish of seared scallops with potato rosti, corn ragout, seasonal vegetables and truffle oil was presented beautifully and simply delicious.

Seared scallops with potato rosti, corn ragout, seasonal vegetables and truffle oil (AU$31)
Caroline's fish and chips - beer battered salad and housemade tartare sauce (AU$23)
Craig's lamb cutlets - with roast potatoes, wilted spinach and rosemary gravy (AU$31)
After spending much of the afternoon out in the chilly wind and rain, the sticky date pudding swimming in butterscotch sauce seemed the most sensible dessert option, but I couldn't resist the white and dark chocolate ice cream terrine, a generously thick-cut slab of two-tone ice cream. Our meal was included in the price of the safari but we all noted what great value these desserts were at $7.
Sticky date pudding with butterscotch and ice cream (AU$7)
White and dark chocolate ice cream terrine (AU$7)
Old Admiral Benbow Restaurant
At the King Island Golf and Bowls Club
Owen Smith Drive
Currie, King Island
TAS 7256
Opening hours
Wednesday to Saturday 5.30pm to 8.30pm
Saturday lunch from 1pm
Cash only
After being on the go all day, I was ready to turn in for the night. Back in my room, I flicked on the heater, made myself a cup of tea (milk in the fridge), slipped under the covers and munched on biscuits Lucinda had placed in my room for me. A quick email to Jac, and then it was sweet dreams.
My room included an ensuite bathroom, fridge, tea/coffee making facilities, TV and a very comfy queen sized bed
There's more to come from King Island...
Getting to King Island
There are no passenger ferries to King Island. The only options are to fly from mainland Australia via Melbourne or from Tasmania via Wynyard or Launceston. See more on how to get to King Island.
We flew to King Island via Melbourne on Regional Express (Rex) Airlines.
The flight is approximately 50 minutes. Passengers are served a sweet or savoury snack and a drink of water.
King Island Photography Safari by King Island Holiday Village and Tours
We got in touch directly with Ian and Lucinda via their website and organised a tour from 21 to 24 December 2014 (4 days).
We paid AU$2088 per person which included:

Return flights Melbourne to King Island
4 days touring King Island in the all-terrain, air-conditioned OKA vehicles
3 nights accommodation in a queen ensuite room
3 x two-course dinners featuring King Island produce
3 lunches, including a couple of fantastic meals cooked outdoors on location
3 morning teas
Continental breakfast every morning
King Island Holiday Village and Tours
King Island Holiday Village offers a range of accommodation options
We stayed at King Island Motel - part of the safari package
1 Bluegum Drive
Grassy, Tasmania 7256
Telephone: (03) 6461 1177
Essential gear (other than photographic)
These are products I personally use (not sponsored in any way).

Photography notes

Rex Airlines baggage limits are 7kg for cabin and 15kg for your checked-in bag. I carried all my camera gear in my cabin luggage except for my tripod which was in my check-in bag.
I took my Fujifilm X-E1 camera with three lenses: 23mm, 18-55mm and 55-200mm, all with their lens hoods. I used the 18-55 the most while out and about. I switched to the 55-200mm when photographing wildlife, such as the terns on the first day, and wallabies, which we saw every day on the island. I used the 23mm for food shots e.g. at dinner time. It can be very windy on King Island; we all changed lenses only within the vehicle.
I brought 3 spare camera batteries, charger, polarising filters (which I used a few times for landscapes) and neutral density filters (which I didn't end up using).
I packed a few plastic bags to protect my camera in wet weather. I cut a hole in the plastic bag for my lens to poke through. It's a little unwieldy as the plastic bag flaps in the wind and you have to keep making sure it doesn't cover any part of the lens, but it kept the camera sufficiently dry.
It was on this trip that I began to think about the advantages of having a second camera body. I planned to get a second X-E1 when I got home but ended up waiting for the release of the X-T1. That's now my primary camera, with the X-E1 the backup. Although twice the price of an X-E1 body, I chose to get the X-T1 as it has features I wished the X-E1 had, such as wifi, weather-sealed body, tilting screen and faster autofocus.
22 Mar 00:17
by Jason Weisberger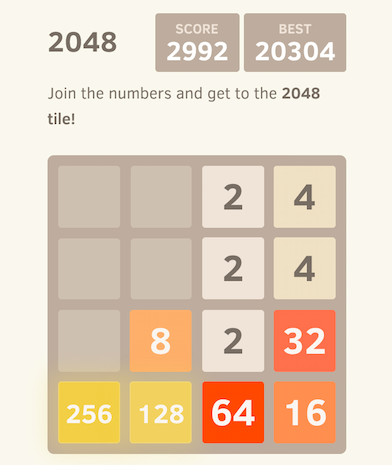 2048 is a super addictive tile matching game.
I apologize if you lose a few hours of your life.
The insanely high score is that of my girlfriend not me.
19 Mar 00:43
by Mark Frauenfelder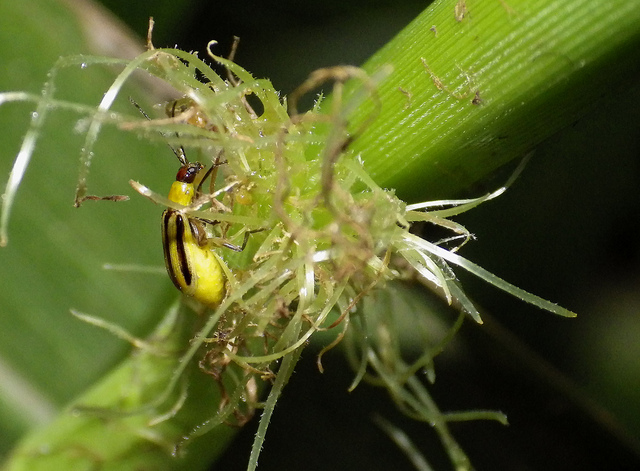 Seed companies and farmers didn't follow scientists' recommendations about growing a type of corn that had been genetically engineered to produce its own pesticide, and now the beetle they were battling has developed an immunity to the corn and is gorging on it with abandon. This type of corn (Bt corn) accounts for three-quarters of all corn grown in the US.
By the turn of the millennium, however, scientists who study the evolution of insecticide resistance were warning of imminent problems. Any rootworm that could survive Bt exposures would have a wide-open field in which to reproduce; unless the crop was carefully managed, resistance would quickly emerge.

Key to effective management, said the scientists, were refuges set aside and planted with non-Bt corn. Within these fields, rootworms would remain susceptible to the Bt toxin. By mating with any Bt-resistant worms that chanced to evolve in neighboring fields, they'd prevent resistance from building up in the gene pool.

But the scientists' own recommendations — an advisory panel convened in 2002 by the EPA suggested that a full 50 percent of each corn farmer's fields be devoted to these non-Bt refuges — were resisted by seed companies and eventually the EPA itself, which set voluntary refuge guidelines at between 5 and 20 percent. Many farmers didn't even follow those recommendations.
Voracious Worm Evolves to Eat Biotech Corn Engineered to Kill It
(Image: Silk clipping, a Creative Commons Attribution (2.0) image from entogirl's photostream)
02 Mar 04:51
The big Nerd Meme right now seems to be that independent websites are dead and everything has moved over to centralized web "services" like Facebook. I would cite my sources, but I used the word "meme," so that means I don't have to.
I like Tumblr and Twitter and all, but you'll pry my website from my cold, dead pizza cutter prosthesis. No corporate platform is going to keep your stuff up out of nostalgia. Host it yourself or go the way of Geocities.
The only down side to hosting it yourself is you need people to be able to *find* you.
We need more BoingBoings. We need more Laughing Squids. We need more NOTCOTS. More Coudals. We need more sites that are big, but not billion-dollar corporate lock-in big. More people who point people at good things.
We need lots of stuff that can die without taking an entire culture down with it. When Facebook started throttling who sees your posts unless you paid, stuff just dried up for people. If you piss off Google and they remove you from search rankings, you're straight up fucked. The Serious Person word for that is "resilience," I think.
We also need to make it cool to set up your own sites again rather than just set up Tumblrs, but I don't have Nobel Peace Prize amounts of attention span right now.
No more posts. Check out what's trending.