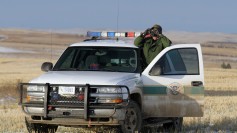 Activism – Travis McCrea: Yesterday, I was held for two hours (not detained, we will get into that later) by CBP, under suspicion that my political party (Pirate Party) in Canada might be a violent extremist organization. When they gave me the keys to my car I was in such a hurry to get back home, that I forgot to get anyones names so I could send a card directly so instead I will have to just write an open letter, and hope it gets to the right people.
Dear Buffalo Border Patrol (@CBPBuffalo),
Hey guys, you may or may not remember me but as frequently as you hold me, I would be surprised if you didn't. I am the guy who drives the car that one of your officers described as "gay", which I assume he meant "fabulous" so I appreciate the compliment.
I am also the guy yesterday who you accused of being a terrorist.
I am getting ahead of myself though, now that you remember me I wanted to make a few apologies:
Sorry For Telling Stupid Jokes At The Initial Crossing
I come through the border a lot, and I always arrive with a smile ask how the officer is doing, and promptly hand over my keys when asked. This time, I thought I would try breaking the ice with a joke, so when handing over my keys I suggested "you guys keep searching my car and finding nothing, but have you considered that I might just be smuggling Fiats?", to which you just stared at me.
I am not good at reading body language, so I figure you were just laughing on the inside but I was unable to see it in your eyes. Incase my joke offended you or made you think I was really smuggling Fiats – I am sorry. In hindsight the joke wasn't all that funny, and perhaps next time I will come up with something better.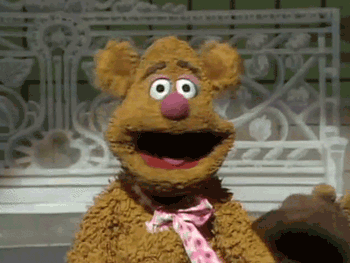 Sorry That I Was Unable To Answer Questions
I didn't want to be rude, I know that if you came to my house I would expect that you would answer basic questions that I would ask of you — nothing too personal or anything, just "tell me more about your political beliefs" and "is your political party a violent extremist organization", just friendly conversation because "I am interested in the party personally, and just want to know more". You expected me to be more forthcoming, and when I rudely didn't answer your questions I could see you were getting upset at me.
I also should have been paying better attention to both officers who were asking me questions. When one told me he was done with me and that I should go sit back down, I should have known that by going to sit back down I would be acting suspicious to the second one who didn't tell me to go anywhere.
I should point out that when I did answer questions, they always just lead to more questions and more questions. When I didn't answer any questions I was able to go sit down, so I thought you were trying to subtly tell me you wanted less information. Again, I am not good at reading people so I am sorry for that.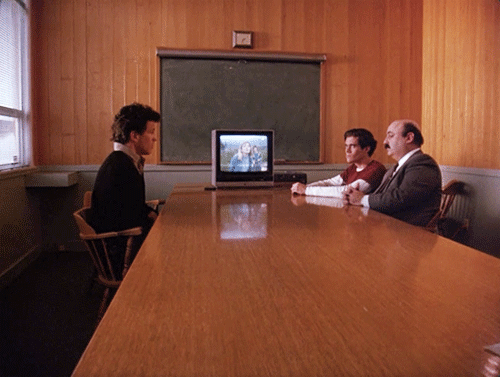 Sorry I Thought I Could Leave When You Said "You Are Not Being Detained"
When I asked you "am I being detained?" and you said "no", I figured that I was free to leave. After all, my interpretation of the law is that I am either being detained or arrested, or that I am free to leave. This must be my own ignorance, because as I walked towards the door you told me if I took another step that I would be in handcuffs. Yikes.
I wasn't trying to cause a scene, though I am sure it looked that way. I just temporarily forgot that it is your belief that within border crossing, you have supreme law which supersedes all other civil liberties. My mistake.
Sorry About Offending You
When I was being questioned you asked if I was recording anything from my car and I told you that I was (because there was no sign outside anywhere which said I couldn't).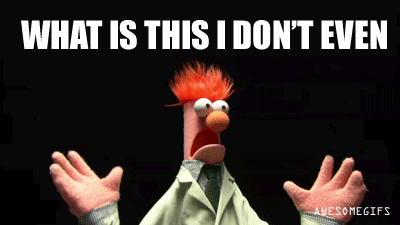 When I suggested that if you were doing nothing wrong, what did you have to hide… you got angry at me. You seemed to think that it was interfering with your search of my vehicle which is illegal. The last thing I want to do is interfere. The only reason I responded with that line, is that you have used it so frequently on me and I have heard it so often in the news… I thought it was an appropriate question to ask.
Sorry That I Started Coughing Uncontrollably
Remember that time when I was in my seat, coughing uncontrollably and you guys were just looking at me over the counter? Classic. Happens when I don't have my inhaler. Luckily for me, I don't have asthma just a really bad case of bronchitis, and after 5 minutes of hacking my lungs up in your detention secondary screening that I cannot leave from room, you asked if I was having a medical emergency…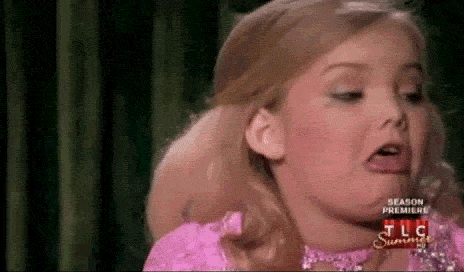 You then took me out to my car to grab my inhaler, so obviously your officers deserve a big thank you for being concerned that I might die under their watch. To further this, later you asked me what narcotics I was on, and not if I was on any, so I am guessing you figured I was just smoking pot in the detention secondary screening area.

Sorry My Car Was A Mess
I have been searched crossing into the US every time I come through over the past 3 months, this totals over 8 inspections. I decided to leave the floorboard detaached from my trunk, since I figured you removed it last time — you might want to have easy access in the future.
Yesterday, however, my car was a mess — normally I like to keep my car super clean and sexy. Today I felt like you might be judging me. If you did judge me, I deserved it… it probably looked like a 12 year old's room 3 days after Christmas.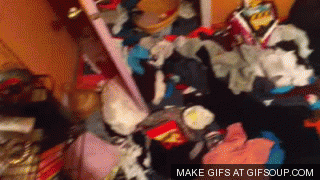 Though you must have interpreted my messy car as some sort of weapon of mass destruction, because after searching it you accused me of being a terrorist. Next time, I will try to clean my car a little more.
Sorry You Mistook Me For A Terrorist
I will be honest, I have respect for what you think you are doing: protecting freedom. We might disagree on your effectiveness from time to time, but it's the thought that counts, right? I was, however, surprised when you suggested I was a terrorist.
For starters, the fact that I and my girlfriend were the only two white people in holding for the two hours we were there makes me proud of your department for showing progressive values and applying affirmative action to your secondary searches. Even though ~75% of the population of America is white, we were equally represented (maybe even under represented) in comparison to hispanic and middle eastern / east asian people. While basically all of your officers were white males (some white females), the fact that you balance that out by detaining more minorities makes up for it.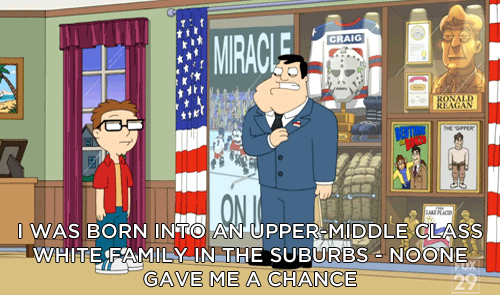 I know that my car is messy, and that my political affiliation, being a prime concern of all border agents, does say "Pirate Party" and just like Al-Quida means "Terrorist Party" in arabic, you would be concerned that a criminal organization would just put their dastardly deeds right in the title of their organization. Perhaps we should be something less suspicious like "The Base Party".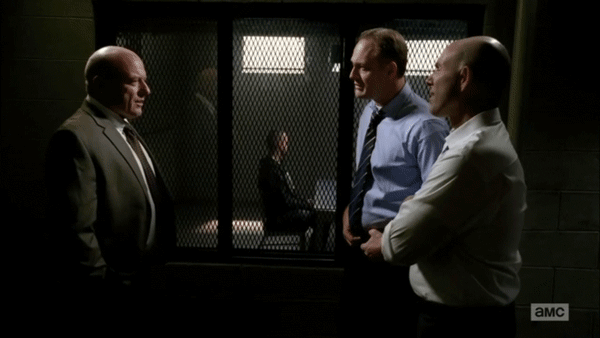 One of your agents came up to me, and said that he didn't want to violate my civil liberties and that if he could get a little cooperation it would be great because otherwise he has all this paperwork he has to fill out, and he has other parts of his job he enjoys way more than paperwork. Please make sure that he gets my apologies, I didn't think to ask him what he prefers doing… I was being selfish and thinking only about myself.
Immediately after that the officer asked what my dads name is, what my moms name is, what her citizenship status was in America — and because I know he hated paperwork, I tried to be nice and cooperate. However, he then asked me again if my political party had any radical elements to it. I refused to answer the question and he got angry. I do hate making people angry and perhaps in different circumstances we could be friends, please ensure he knows he has an open invitation to have a beer with me.
I just had this strange urge to shut down every time it was suggested that I was a terrorist. It's not you, it's me. Clearly that is an abnormal reaction to the suggestion.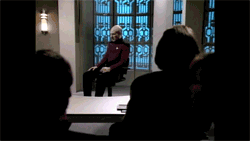 When you suggested if I don't answer your questions that you would call the FBI, I actually got really excited. I have always thought the FBI looked really cool. As a guy who watches White Collar all the time, I was ready to have our conversation and didn't mean to offend you when I encouraged you to call them. It wasn't that I didn't want to talk to you anymore, just to live out my fantasy of an FBI interrogation.
Sorry That I Am Not A Terrorist
I was let down when after all the threats that you made about what you could do to me: lock me up, call the FBI, etc — after two hours you just gave me my keys and said I could go. I had even tucked in my shirt and gave my girlfriend her credit card that I was holding onto, just in case I was taken into custody and she wasn't.
I will be sure to release my audio recordings, as I always do. That way everyone can see what an amazing job you are doing. Last time, I tried to show how manly your officers are by releasing an audio clip where a male officer said to a female officer that he might have to squeeze next to her, but he would "love every second of it". If that doesn't show just how masculine and awesome your agents are, I don't know what will… but I will keep trying.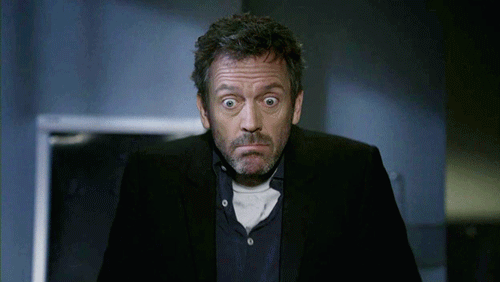 You keep bringing me in for secondary screening, and since you have no probable cause or legal justification for it — other than the mandate that pretty much says you can do whatever you want — I am going to guess that you just enjoy my company. So for that, I thank you. I am sorry that sometimes we have our disagreements, but clearly that doesn't bother you too much, so I will keep being me.
<3 Thank You Border Patrol (CBP),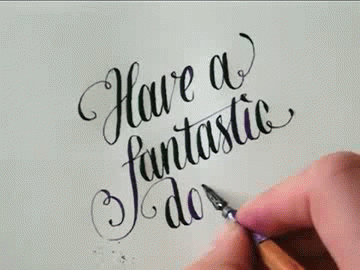 Travis McCrea