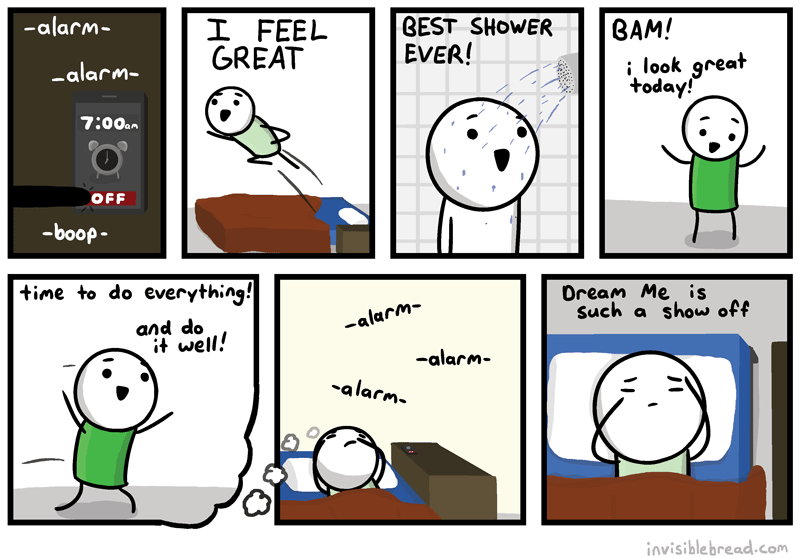 Dream Me, you are insufferable!  Why do so many cool things happen to you?!  AHHHH, Dream Me is so much cooler than me!
–EAT–
I ate some burritos from 7-Eleven for dinner.  Seeing that I've recently been eating stuff that looks like this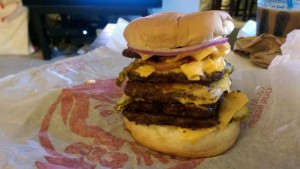 and this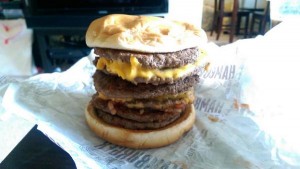 ,
7-Eleven may actually be a slight improvement.
*washes it all down with a Monster*
Don't you worry, everyone. I had a full checkup very recently and I'm actually quite healthy.
*chugs a McDouble*
Whoops, chugged a wrong thing.
bonus panel