Shared posts
26 Aug 18:14
by Jason Weisberger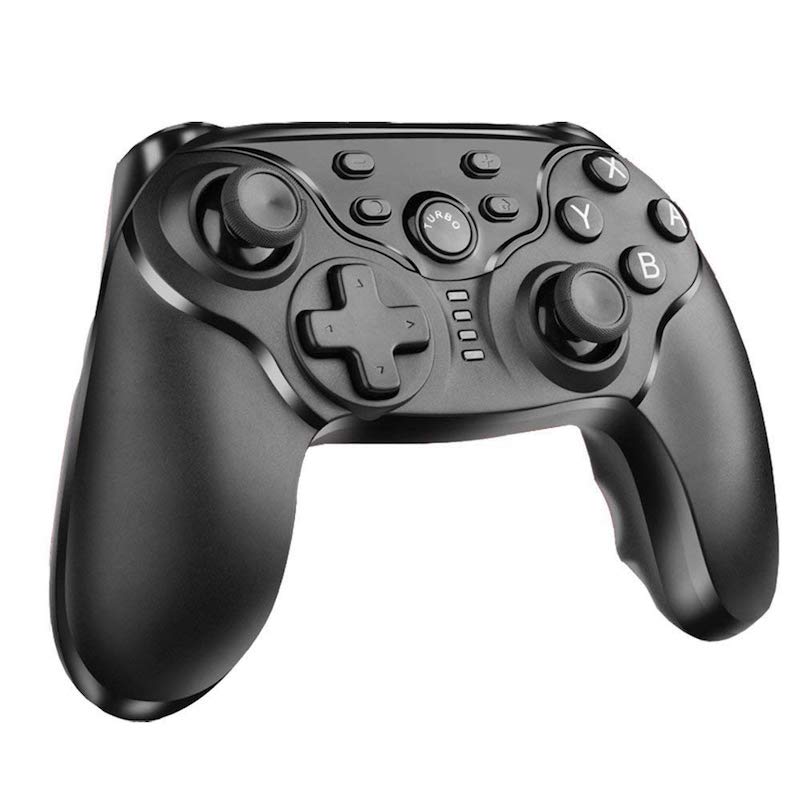 This $30 AnvFlik wireless Nintendo Switch controller has improved my game play experience.
(more…)
18 Feb 05:56
NPR's Kelly McEvers discusses the announcement that 13 Russian nationals and three Russian entities have been indicted by a grand jury with Ana Kasparian, co-host and producer for the online news network The Young Turks. and John Phillips political commentator for CNN and a columnist for the Orange County Register.
28 Nov 23:09
by msmash
It hasn't been long since Lenovo settled a massive $3.5 million fine for preinstalling adware on laptops without users' consent, and it appears HP is on to the same route already. According to numerous reports gathered by news outlet Computer World, the brand is deploying a telemetry client on customer computers without asking permission. The software, called "HP Touchpoint Analytics Service", appears to replace the self-managed HP Touchpoint Manager solution. To make matter worse, the suite seems to be slowing down PCs, users say. From the report: Dubbed "HP Touchpoint Analytics Service," HP says it "harvests telemetry information that is used by HP Touchpoint's analytical services." Apparently, it's HP Touchpoint Analytics Client version 4.0.2.1435. There are dozens of reports of this new, ahem, service scattered all over the internet. According to Gunter Born, reports of the infection go all the way back to Nov. 15, when poster MML on BleepingComputer said: "After the latest batch of Windows updates, about a half hour after installing the last, I noticed that this had been installed on my computer because it showed up in the notes of my Kaspersky, and that it opened the Windows Dump File verifier and ran a disk check and battery test." According to Gartner, HP was the largest PC vendor in the quarter that ended in September this year.
Read more of this story at Slashdot.
04 Sep 17:43
by Jeffrey L. Rubenstein

Jeffrey L. Rubenstein
I have always been a daf yomi skeptic. Although I am a Talmudist and spend hours each day on Talmud scholarship, I find the rate of a "page a day" far too fast to achieve any substantive understanding. The relentless pace forces the reader to move on before mastering any given passage. When one has to cover two or more pages to make up for the inevitable missed day or days, comprehension becomes increasingly futile. Complex and difficult Talmudic reasoning is translated by virtually all daf yomi instructors, but not adequately explained, as most sessions are compacted to 45 minutes or so. This is not to minimize the salutary ritual aspects of daf yomi such as connecting the Jewish world in a shared endeavor, cultivating a commitment to Jewish tradition, and engaging in the mitzvah of Torah study for its own sake; I just don't think one retains much Talmud content.
Ilana Kurshan's delightful new book, If All the Seas Were Ink has now proven me wrong. This memoir recounts 7 ½ years of Kurshan's life from 2004 to 2011, ages 27-35, as she studied daf yomi in Jerusalem. Kurshan tells of her failed first marriage and divorce; of the ensuing depression, self-doubt, loss of confidence, and despair; of her efforts to pick up the pieces of her life and to begin dating again; and of fresh love, remarriage, and birth of three children. The course of daily Talmud study structures the book, as Kurshan integrates this personal narrative with the traditions she encounters on the Talmud's thousands of pages. The book is thus a "bibliomemoir," a term coined by Joyce Carol Oates for a genre of literature combining engagement with a specific book or corpus of books with autobiography, or more exactly a "talmudomemoir." The ritual "page a day" forces Kurshan to keep going in tough times, centers her in good times, and informs her religious and emotional struggle to lead a life of piety and study.
The titles of the book's chapters correspond to the tractates of the Talmud she studied over the seven-year cycle: Yoma (Day of Atonement), Sukkah, Beitzah (Festival Laws), Rosh Hashanah … Ketubot (Marriage Contracts) ... Gittin (Divorces) etc. This structuring device evokes Primo Levi's The Periodic Table, with its chapters named after the elements and the corresponding autobiographical connections to chemical experiments. Yet the primary template is the great Church Father Augustine's Confessions, with the story of a lost and fallen protagonist recounted by the saved and redeemed narrator ultimately converging in the redemptive experience. Where Augustine interweaves biblical verses into his account of his professional, emotional, and philosophical-religious quests and applies them to the events of his life, Kurshan carries out a similar project with Talmudic passages. For both, authentic living is realized in study such that texts and books pervade and shape their experience. Yet the solutions to their respective journeys could not be more different: Augustine finds truth and meaning in Paul and Christianity, where Kurshan finds wholeness in love, marriage, and building a Jewish home. Salvation, for Augustine, entails celibacy, poverty, and abandonment of all this worldly pursuits; for Kurshan salvation requires marriage, children, and the mundane routines of raising a family. This contrast encapsulates a core difference between rabbinic Judaism and certain types of Christianity: the rejection of the body and of this world as opposed to the embrace of both.
The most enjoyable feature of the book is the brilliant and creative integration of the daily Talmudic folio Kurshan studies with experiences of her life. Kurshan draws a connection between the Talmudic discussion of the terumat ha-deshen, the first ritual activity each morning in the Temple, where the priests cleared away the previous night's ashes from the altar, to emptying the dishwasher upon waking up, "a ritual that links the day that has passed to the day that is dawning." Studying the laws of hezek re'iyah, "the damage of seeing," which apply to constructing dwellings that look into the domain of a neighbor, Kurshan reflects on the difficulties of growing up as child of a rabbi in a house next to synagogue, constantly on public display. When her daughter's lost stuffed elephant is replaced by another and then miraculously found, the child experiences confusion as to which is the "real" beloved elephant. Kurshan invokes the Talmudic deliberation over which animal is holy when a lamb designated as the Passover sacrifice is lost, replaced, and then found.
Upon learning she is pregnant with twins, and experiencing apprehension at the possible complications, she discusses the Talmud's anxiety over "pairs," apparently a curious relic of Mesopotamian superstition about even numbered sets of objects. Interrogated by an overly aggressive airlines agent about her motives for returning to Israel and plans in the holy land, she opines that his relentless questioning violates the Talmud's warning against delving into "what is in front of you and what is behind you," in traditional context referring to the times prior to creation and of the messiah. Every occasion, from the most mundane to the most extraordinary, recalls a Talmudic tradition. I have always considered assertions that the Talmud is an encyclopedic work covering every facet of human life, or that the Talmud's "contours are a reflection of life itself" to be exaggerated. But Kurshan's book goes a long way to making that case.
These innovative applications of particular Talmudic passages are accompanied by hundreds of discussions of general traditions about marriage, divorce, childbirth, the Sabbath, holidays, prayer, and other elements of Jewish life and history. Kurshan confesses that, having flirted with vegetarianism for years, she became a full-fledged vegetarian after studying the Talmudic tractates that detail the laws of slaughtering animals and decapitating birds for sacrifices. She recalls studying the laws about how to hang a person while visiting the Tower of London in England, and the laws of questioning witnesses while visiting the Palais de Justice in Paris. In this respect the book is much more than a personal account of one woman's encounter with the Talmud but serves as a wonderful general introduction to the Talmud and a valuable resource for Jewish literacy and education.
Kurshan is not only a student of Talmud but a student of texts and books in general. She received an undergraduate degree in English literature from Harvard, and worked as a book editor, literary agent, and translator in New York and Jerusalem. Her knowledge of English literature and poetry is remarkable, and she seamlessly weaves quotations from these texts into her book to complement passages from Bible and Talmud. Kurshan quotes not only from such famous authors as Shakespeare, Dickenson, Hawthorne, Blake, Coleridge, Whitman, and Woolf, but from Wallace Stevens, Alexander McCall Smith, Wendy Cope, Colleen McCullough, Jack Gilbert, Kenneth Koch, and dozens of others. (I had never heard of many of the authors she quotes; feeling rather stupid is one downside of reading this book.)
Wrestling with taking the plunge into marriage, Kurshan invokes Eliza Griswold's poem "Tigers," which describes two lovers on a precipice with tigers threatening from above and below, and William Blake's "The Tyger," explaining that she "chose Griswold's pluck over Blake's terror." When she has last minute jitters her fiancée calms her nerves by quoting an apt passage of Talmud; he then responds to her anxiety expressed through an allusion to a line from William Matthew's "Misgivings," by quoting from the continuation of the poem—at this point the reader knows Kurshan has met her true soulmate.
Kurshan reads voraciously and constantly, governed by a horror of bitul zeman, idle time, the rabbinic concept of never wasting time that could be spent productively on study. She reads in elevators, in line at the supermarket and post office, in doctors' offices, and when walking down the street—to the point where she developed a reputation in Jerusalem "as the woman who reads and walks." When forced to swim for exercise after a broken foot precludes jogging, she is frustrated at the wasted time in the pool, so she covers poems with plastic wrap and leaves them at the end of the lane to sneak peeks before swimming the next length. "This was how I memorized all of Edwin Arlington Robinson's 'Eros Turannos,'" she mentions in passing. Were I not confident of her virtuous character, I would think she means to shame the rest of us slackers.
Apart from the framing narrative arc of divorce and misery to remarriage and bliss, not much happens. The book is about mundane, quotidian life: buying groceries, cooking dinner, feeding infants, watering plants, cleaning the apartment. These ordinary pursuits serve the larger goal of a life dedicated to study and observance. Kurshan fills her days with prayer, organizing worship services, attending lectures, celebrating the festivals, Talmud study, Bible classes, reading, and still more study. She works tirelessly to integrate the holy and the profane, such as preparing Talmud themed dishes, including Resh LaQuiche, named for the Talmudic sage Resh Lakish. Here and there the book addresses larger theological or cultural issues, such as the existence of God, the efficacy of prayer, the Arab-Israeli conflict, and Israel-Diaspora relations. These are dealt with in a perfunctory manner, almost as if fulfilling an obligation—how can a book about seven years in Jerusalem not mention Arabs? Kurshan has few novel insights in any case, though admittedly these are difficult issues.
Perhaps one exception is gender, as the anomaly of a woman attending daf yomi classes provokes questions from the typical audience of religious males, and Kurshan's involvement in egalitarian minyanim and Torah-reading stands out against the religious landscape of Jerusalem. In some ways, however, the minor importance of these larger questions is precisely the lesson of the book: the observant Jewish life or study takes place very much in the trenches, in the everyday struggles, and does not require answers to larger theological and philosophical problems.
If all the Seas were Ink has a heartwarming tenor. "It did not seem possible that such supreme joy could be my rightful lot" she marvels at her newfound love. Coming from just about anyone else, I would find such sentiment trite. Kurshan's purity and goodness make it feel innocently honest. For those not enamored by the seven year commitment to daf yomi, Kurshan's memoir may be the next best thing.
View attached file (Shalvi+Talmud.jpg, image/jpeg)
30 Aug 15:37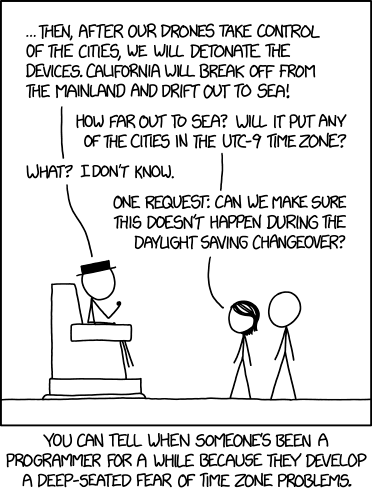 16 Jul 04:00
by Rod Dreher
Irene Harrington, a happy child
If you've been following this blog for at least two years, you probably know about the plight of Irene Harrington, a daughter of Father Matthew Harrington and his wife Anna. Father Matthew was the priest at St. John the Theologian Orthodox Mission in Starhill. When his wife Anna became pregnant with their fourth child, they discovered early on that Baby Irene would have severe birth defects, and that both the pregnancy and the delivery would be life-threatening for Anna. But they told the doctors in no uncertain terms that terminating the pregnancy was not an option, and would not be discussed. This is what it means to be deeply and authentically pro-life.
As a clergy family in a mission parish, and with Matushka Anna (as Orthodox priest wives are called) having to quit her job to go on full bed rest due to the high-risk pregnancy, the Harringtons had very little money. A friend of their started a GoFundMe to help defer the costs of caring for Irene. People all over the country, including more than a few readers of this blog, responded with extraordinary generosity.
The Harringtons moved back to their home state of Washington last fall. Irene has been receiving medical care there. Tonight, the Harringtons posted this update on Irene's condition to the GoFundMe site:
We are sorry for the long lapse in updates but we have been waiting to complete some major appointments so we can more accurately update our wonderful supporters. Irene has been busy growing and really has benefitted in many ways since our move. She has her own corner in the living room where we keep a medium sized mirror at ground level. This has really improved her ability to use both sides of her body as the mirror allows her to see and activate her right side. She also loves to look at things in the mirror including any new treasures or fashion items she has found. She is getting good practice at wearing her glasses but continues to have vision difficulties and limitations. We have started having home visits from an occupational therapist and will start having appointments with speech, physical, and vision therapist as well.
Since our last update, Irene has had serval major appointments including MRI and 3D CT scans. Having the current scans have allowed her team to see how to proceed in treating Irene's condition. Some of the issues that were shared so far include the discovery of what is actually inside the growth that covers her right eye area. It appears that it is a type of teratoma that includes tooth, bone, tissue, as well as part of her pituitary gland and another gland that belongs in the brain. Her right eye never developed but instead behind that growth is a very large cyst which is taking up a lot of space. Up to this point, the cyst has been beneficial and allowed the eye socket to grow without the aid of surgical spacers. However, that time may be coming to an end and the cyst will likely need to be removed. This will prove difficult. There are many irregularities with her her brain formation and skull. In addition to her MRI, a 3D CT scan showed us the severity of her spinal scoliosis. It's a complicated case. Although her spine curvature continues to worsen as she grows the Pediatric Orthopedic surgeon would like to allow her more time before any surgical intervention. However, because of the severity, surgery is the only possibility to help correct her spine. We're just buying a little more time before we begin that process. She will see a pulmonologist regularly to ensure that lung function will not be impacted on her affected side as she continues to grow. The good news is that the MRI gave a more detailed view to reveal that she has no tethering of the spine. Now we wait. Specialists and Surgeons continue to meet about her case with the new information to decide how to proceed. It was really upsetting to see the scans. It's hard to see how deformed and different things look on the inside. It is a stark reminder that she is truly miraculous and she continues to be as she grows and develops physically and cognitively.

We wish we knew more about how things will progress and it is always hard to hear about how difficult and complicated Irene's situation is. The specialists continue to say her case is "unique". We are reminded, how blessed we are to have her in our lives. She is a light of love and laughter and is constantly reminding us of the tender mercies that God has showered upon us. She is full of God's grace. Irene will often come running through the house to our table at dinner time when she hears the Lord's prayer, crossing herself and bowing making it very difficult to keep a straight face. She loves it when dad lays on the floor so she can climb over him, a brief moment of attention to dad, as she tags along closely with mom at all times. Anna's health is wonderful. She has had good reports from her doctor and is busy continuing to pour her energy and time into all of Irene's needs, coordinating her therapy, and all of her medical visits. We will continue to update you as we get new information. As for now, please know how much we love you and appreciate your prayers for our little family.
If you are so moved, please give what you can to help this little girl and her family, who continue to be an incredible witness to life.
02 Jun 18:46
by Daniel Larison
While I don't usually write on pop culture topics or movies, I am making one of my rare exceptions with this post. I saw the first available screening of Wonder Woman last night, and I was very impressed. Patty Jenkins has directed a wonderful adaptation of the heroine's origin story, and she and her cast and crew deserve the very positive reviews they have been receiving. The movie lives up to the high expectations that have been created for it, and it makes its mark as one of the better movies in this genre. Wonder Woman is the fourth installment in the current DC Comics movie universe, and it serves as an important link between last year's Batman v. Superman and this fall's Justice League, but it stands by itself and doesn't require viewers to have seen anything else before seeing it.
The movie is in many respects a straightforward origin and adventure story: it tells us where Diana came from, how she chose to enter the world, and what she did in her first attempt to save it. Because it is the first Wonder Woman movie, it doesn't have to bother with reimagining an extremely familiar character, and it is freed of the burdens associated with the numerous "reboots" that accompany some other superhero characters. This movie assumes that the audience doesn't necessarily know Diana's backstory and can dwell on it at some length, and that allows both comic fans and casual viewers to get to know the character and enjoy the ride. The portrayal of Themyscira–Diana's home island–is well-executed, and Connie Nielsen and Robin Wright do fine work in their respective roles as Diana's mother and aunt/instructor. Setting the story in 1918 and taking Diana onto the battlefields of WWI are unusual choices, but they raise the stakes and pay off later in the film.
Spoilers follow, so don't read on if you don't want to know them.
The movie begins with episodes from Diana's childhood and adolescence, and we see how she acquires the military training that she will later use to such great effect later in the story. Then she encounters Steve Trevor (Chris Pine), an American spy working for British intelligence, who has crashed in the sea off the coast of Themyscira. She rescues him, but only just in time to watch as a German landing party pursues him onto the shores of her island. A pitched battle follows between the Germans and the native Amazons, which only makes Trevor's arrival seem even more suspicious. Following Trevor's interrogation and his description of the war raging in the outside world, Diana becomes convinced that she has to aid him in returning to Europe to find a way to bring an end to the war. The rest of the plot unfolds in a fairly straightforward way as Diana and Trevor assemble their team and carry out their mission.
During the film, Diana moves from being an extremely naive and idealistic outsider to the world of men to one who is quickly disillusioned by the corruption and horror she encounters in WWI-era Europe. As a complete stranger to the world she encounters, Diana serves as both critic of the folly and stupidity she witnesses in the military leadership of the time and as a stand-in for a modern audience. As viewers of Batman v. Superman will recall, her disillusionment is so great that she ends up withdrawing from the world for a century after the events shown in this film. While she triumphs over Ares in the final battle, she nonetheless recoils from what she called "the century of horrors." Wonder Woman ends with a coda that emphasizes Diana's renewed willingness to fight for a better world, but we happen to know that this a fairly recent development following the events in BvS.
David Thewlis' Ares is outstanding, and the revelation in the final act that he has been the villain all along is well-done and manages to come as something of a surprise. Almost until the end the audience is made to think that Erich Ludendorff is the embodiment of Ares, and it is only after Diana kills him with relative ease that we realize that he can't possibly be the real villain. The oddity of Ludendorff's ahistorical, untimely demise (the real Ludendorff lived until the late 1930s) is a glitch in the script, but that's a minor problem with a mostly satisfying story. Making Ares the "peace at any cost" British official rather than the very obvious German general was a smart choice, and one that takes seriously Ares' capacity for duplicity.
The relationship between Gal Gadot's Diana and Chris Pine's Steve Trevor is handled very well, and the two have real chemistry on screen. Theirs is a love story that is ultimately fated not to end well, but because of that relationship Diana gains an important insight into the human condition that proves critical in her clash with Ares. Because Ares is committed to an unremittingly bleak and dark view of human nature, Diana's appreciation for the nobler qualities of men helps her to reject his attempts to recruit her to his side and finally enables her to defeat him.
Wonder Woman has many similarities with recent DC movies that many critics will inevitably bash by way of praising it, so it is worth noting a few of them here. The structure of the story is almost identical with Man of Steel in recounting the origins and first trials of their respective characters, but more specifically there is a moment when Ares tries to recruit Diana to support him that is the same as Zod's attempt to get Kal on board with his plans. The response from each one is exactly the same: "I can't be part of that." In both cases, they are asked to choose between siding with their own kind against humanity, and both refuse to do it. The final battle with Ares is more than a little reminiscent of the fight with Doomsday at the end of Batman v. Superman, and the scene of an anguished Diana in the gassed village is eerily similar to the scene of Superman in the destroyed Capitol hearing room.
Finally, Wonder Woman is distinguished by the fact that it is the only female superhero movie to date that is likely to be both a critical and financial success. That is a credit to Jenkins' work as director and to the studio's decision to commit to a standalone Wonder Woman movie very early in the new DC movie franchise. That paves the way for more movies like this one, and if they are half as good as this one was that will be a good result.
No more posts. Check out what's trending.