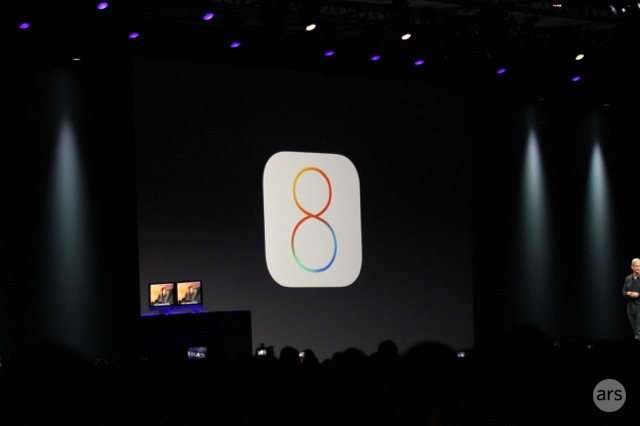 Tim Cook unveils iOS 8 at WWDC 2014.
Megan Geuss
Apple has updated its privacy policy as part of the rollout of iOS 8, announcing that devices with the latest version of the operating system installed can no longer be accessed by the company itself.
Previously, as we reported in May 2014, if law enforcement came to Apple with a seized device and a valid warrant, it was able to access a substantial portion of the data already on an iPad or iPhone. But under the latest version of iOS, even that will be impossible.
"On devices running iOS 8, your personal data such as photos, messages (including attachments), email, contacts, call history, iTunes content, notes, and reminders is placed under the protection of your passcode," the company wrote on its website Wednesday evening. "Unlike our competitors, Apple cannot bypass your passcode and therefore cannot access this data. So it's not technically feasible for us to respond to government warrants for the extraction of this data from devices in their possession running iOS 8."
Read 20 remaining paragraphs | Comments